From the monthly archives: January 2011
login bonus bodog nation_best football prediction site in the world_free login w88 link
Here's a question: Why would a moderate Republican–who happens to be a Mormon that supports civil unions and environmental protections (which should go over well with the Koches and the oil people who bankrolled the GOP in 2010)–and who works for the Obama Administration at present entertain the thought of a run in 2012? I don't get it, and neither does Daniel Larison. It has been suggested that this is a way of getting his name out for 2016, but that theory seems a little nuts to me. Running a presidential campaign you're certain to lose just doesn't compute to me, considering the extreme rigors of the endeavor.
Egypt actually has fairly positive views of America. Egyptians don't like Israel at all, though. As I was periodically checking in with Mid-East unrest over the weekend I was wondering just how panicked Benjamin Netanyahu must be, since the regimes that Israel's peace depends on are led by autocrats who can impose peace despite popular opposition. It turns out: he's fucking panicked. One wonders whether this wave of uprisings will actually make the Middle East more democratic, about which I have my doubts, though ElBaradei has always struck me as a decent guy and he'd be an improvement over Mubarak. It seems like it could pressure Israel into actually resolving the Palestinian conflict lest they be suddenly surrounded by hostile, popular democracies who would use it as a rallying point against them. Even for a greater Israel type like Bibi, there's a certain logic to dealing with it now. Perhaps I'm being too hopeful. I guess we'll see.
Blame it on the racialist thugs who continue to terrorize lower Manhattan with unhinged fear-mongering about some Muslims setting up a community center in an old Burlington Coat Factory, or blame it on a meth-addicted paranoid tooth fairy, it really doesn't matter.
Read more on Breaking: Unhinged Demonization of Government and Muslims Is Dangerous…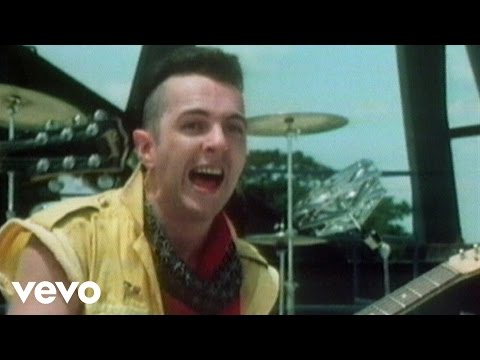 I'd be doing you all a disservice if I didn't link to Kevin Drum's very astute questions about the increased unrest in the Middle East:
1) How much logic will be contorted in an effort to argue that the 2003 invasion of Iraq was the trigger? I'm thinking a lot.
Barack Obama's popularity rise has come to North Carolina. For the first time since December of 2009 PPP finds more voters in the state approving than disapproving of him, at a 49/47 spread. […]
Political Wire finds near-identical quotes from departing Senators Joe Lieberman and Kay Bailey Hutchison insisting they would have won had they decided to seek reelection.