From the monthly archives: October 2011
bet365 for tablet_login bonus casino games online_free login Searches related to All news casino free bonus network
Want to take a wild guess on how the "supercommittee" is going? (via Steve B.)
The new deficit-reduction plan from a majority of Democrats on the congressional Joint Select Committee on Deficit Reduction (the "supercommittee") marks a dramatic departure from traditional Democratic positions — and actually stands well to the right of plans by the co-chairs of the bipartisan Bowles-Simpson commission and the Senate's "Gang of Six," and even further to the right of the plan by the bipartisan Rivlin-Domenici commission.
Christopher Nolan's brother Jonathan has got an, um, interesting take on Facebook:
You know, your mom used to say to you when you were a kid, "Well, if the whole world did X, would you do that too?" And I always thought that was a little silly, and then the whole world [joined Facebook] and submitted their info. When I was in college, I spent a year with studies focused around Cuba. Raúl Castro, it took him 30 years to put together a security apparatus to answer one critically difficult and important question, which is, "What is a person's social network?" The state could figure out who you were married to, who you sat next to at work. The exceptionally difficult question for them to answer was, "Who are your friends?" And that piece of knowledge was always a great — and this makes me sound like a tinfoil-hat-wearing revolutionary crackpot, but the truth is, I work in a town where less than 60 years ago, Congress decided we were a bunch of pinkos and dragged people who do what I do for a living in front of a Congressional subcommittee to testify and rat out their friends because of their informal social networks. Because of who they went to a dinner party with once, or who they corresponded with. We live in a moment in history in which our privacy may not be important. And Zuckerberg tells us it shouldn't be important. But it's horseshit. One tiny degree of political difference, one slight alteration in the seats down in Congress, or the world teeters towards distress for one reason or another, whether it's financial or geopolitical — that list of friends that we've publicly put out there … If I worked for the fucking CIA, I'd be laughing my ass off.
Well, okay then…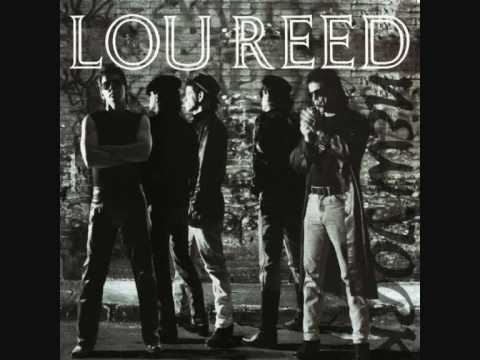 The album it's from never ceases to frustrate me, but this song nails it:
Yes, Lou Reed used to be cool. But other than that, it's sort of bracing to hear the guy dispose of cliche after cliche, a lot of which people who should know better continue to take seriously. It's really a call for critical thinking, which is something we can always use!
It's not a virus. At least, according to my current virus definitions. I'm beginning to think it's a hardware problem–I recently upgraded my laptop's memory, and that's really the only change I've made to my computer recently. I've never had memory problems with any computer I've had before, but one has to figure it can happen–anything that's built can malfunction is all I'm saying.
I think my home computer contracted a virus somehow. Every time I start it up I keep getting error messages about random processes being shut down before getting a BSOD. I'm trying to get my important stuff out in safe mode now, and I'll probably be reinstalling the OS soon. Not sure why this is happening, but it could hamper my blog output to some extent. Just FYI.