From the monthly archives: January 2012
free login soccer account singapore_free login william hill live casino blackjack_login bonus free signup bonus no deposit mobile casino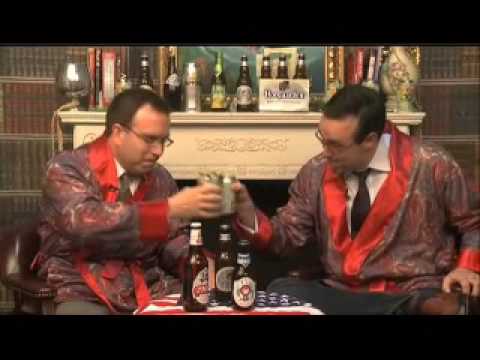 Chris Cillizza is generally an insufferable douchebiscuit (remember the gem of a video below).? But this latest post is truly beyond hurlworthy:
Headline: Obama: The most polarizing president. Ever.

President Obama ran — and won — in 2008 on the idea of uniting the country. But each of his first three years in office has marked historic highs in political polarization, with Democrats largely approving of him and Republicans deeply disapproving.
Read more on I Am Writing This Inflammatory And Misleading Headline To Whore For Sweet, Precious LINKS!…
They allow this:
Two readers have sent us confirmation that Edward Davies, Mitt Romney's militantly atheist father-in-law, was indeed posthumously converted to Mormonism by his family, despite the fact that when he was alive he regarded all religions as 'hogwash.'
When it's hard to ignore this:
Observing California politics at any distance leaves only the question, "Who's worse?" The state's Democrats tend to show the signs of any entrenched power that doesn't need to face accountability very often, showing deep, systemic corruption, and in general just tend to be insufferable in many ways. But the state's Republicans, despite a 17-year stretch in the wilderness, just aren't very interested in being helpful or trying to rebuild themselves in the state. They've seemingly gotten over the fact that the Reagan Era in the state is gone for good, which one might think is a positive sign. However, they've moved straight from that to bitterness, and instead of just shifting toward where the rest of the state is, they've moved to game the system and use partisan standoffs to force their way on taxes. The California Republican Party is essentially a single-issue party at this point: they're against tax hikes for the wealthy. They can't have any impact on any other area of policy except taxes because of the 2/3 rule, not that they much care to. It's been an extremely frustrating decade or so that this has been going on for us liberal Democrats, though Republicans have relished gumming up the works.
I've come to the conclusion that Republicans who are sincerely calling for Mitch Daniels to enter the race–not the ones who wish he had, the ones who want him to do so now–actually want to kill off their party's chances in 2012. The deep and not entirely known flaws of a Daniels run, in my opinion, dwarf those of Romney's bid. Any thinking person would come to the conclusion that the whole thing is a bad idea for Republicans, and while that description doesn't include Bill Kristol, I would think Jay Cost (via Daniel Larison) is more rational than this: