From the monthly archives: September 2012
betfair sportsbook app android download_lucky movie 2014_free login william hill united kingdom
From Townhall, naturally:
What we find is that the recovery from the bottom of the recession in January 2009 through June 2009, the official end of the U.S. recession, can only be attributed to policies implemented during the Bush administration, as no policy implemented by the Obama administration could have had any meaningful effect upon the economy during these six months.
Read more on Headlines From A Parallel Universe: Obama Ruined Bush's Recovery…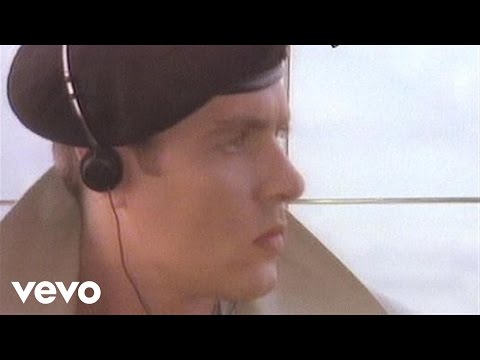 Since a new James Bond film is imminent, I offer this. For the truly insane music videos, you gotta go to the early '80s:
I came across this websurfing with the wife the other day, because she hadn't heard the Duran Duran song they did for one of the most regrettable Bond films ever made. The music video is crazier, but more entertaining at least than the film. I have to assume drugs were involved because I don't get the intended concept here–is Bond supposed to be chasing them? Are they directing the movie themselves with those cameras? Who the hell even knows. As with the a-ha theme for the movie right after it, it's interesting to think that there was a time where the curators of the Bond franchise just found popular music acts of the time, gave them the title of the movie, and just let them do their thing with it. Both songs sound just like what those bands were doing during that time. Impossible to imagine that occurring either before or after–my guess for why that happened was that the Bond franchise wasn't in the greatest shape in the '80s and the curators were scrambing to find ways to make a fifty year old guy making bad puns relevant to the kids. So, Duran Duran got to cash what presumably was a huge check just to write one of their ordinary songs. And they weren't even forced to include a woodwind or a horn section into the mix.
Read more on Fun Friday: James Bond Battles New Wave Music and Autonomous Robotic Cameras…
Seems as though liberals are panicking about "poll trutherism," i.e. the Republican belief that the polls are systematically and intentionally slighting Romney. They see this as some kind of way of delegitimizing the election in advance, laying the groundwork to seeing Obama as "His Accidency," part ii.
http://www.youtube.com/watch?v=1iDzPy32wAo">was
I'm actually a little more sympathetic to Conor Friersdorf than this (though I am assuredly not a fan). It's hard for antiwar people to find a home within the two party system we have, and Obama is uniquely susceptible to criticism on foreign and national security issues because those policies are largely his alone. It's difficult to know exactly how much blame to affix to Obama for certain domestic disappointments or successes because separating his role from that of Congress is tricky–we call it "Obamacare" but it's equally as much "Reidcare" or "Pelosicare" (and quite possibly more accurate to use those labels, since Reid was almost LBJ-esque getting the bill through the Senate, and Pelosi's role in passing it was no less impressive). On some domestic bills it's easier than others, but it's complicated in most domestic bills while aside from a few Congressional actions on Guantanamo and the loathsome NDAA, Obama owns just about everything his Administration has done in FP/national security areas. His record is pretty lousy to us civil libertarians, no doubt about it, and just about the only argument you can use is the one that he faces political constraints on his actions. Which is true, he does face constraints in this as well as every other area. But my basic take on this is that Obama's foreign policy was designed to be popular with the public while avoiding the expenditure of any political capital that might be needed on domestic matters. And that it was. He could easily have thrown the civil libertarians a few bones here and there, struck a better balance, but one of the more persistent facts of first term Obama was a consistent refusal to take the morale of his base in pushing the course he thought was politically advantageous (to do so would undoubtedly have been "small" and "petty"), usually in hopes of striking some sort of rare bipartisan comity or settlement. Sometimes he was right about those choices but usually not, it cost him big, and I hope he's learned his lesson. I think maybe he has.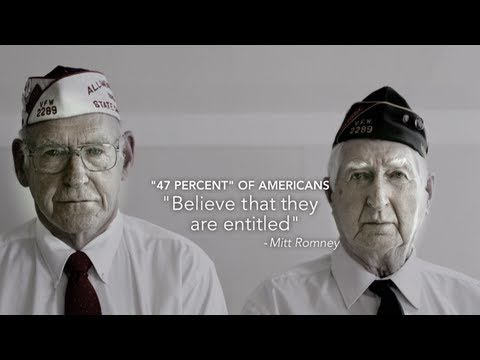 I love this Obama video. ?Simple, clean and direct. ?Using Romney's own creepy words.
via?DougJ
Imagine you're a relatively well-paid commercial banker with a great PPO health plan that pays 80% of the cost of your medical procedures. ?Now imagine you get a shoulder injury that will require two surgeries and the out-of-pocket portion that you have to cover is $30,000. ?It turns out that you don't have the cash to dedicate to such a large expense and they won't do the surgery unless you have the ability to pay. ?So you affirmatively choose to live with the pain until such time as you can save up enough money to have the surgery.
Read more on A Simple Example Of Why Our Health Care System Is So Screwed Up…
So Mitt Romney went ahead and decided to hit Barack Obama in the one area everyone knows is his weakest point, the one area where the public might still turn him out of office. You know,?the economy jobs the deficit bailouts?foreign policy?(really?):