From the monthly archives: July 2013
login bonus bwin sister sites_free login betdaq api_login bonus mega slot machine games
It's hard to know how history will judge things. Turning points are often only knowable in retrospect, and as peoples' values and ideas change, the way history is judged changes as well. However, I do think it's fair to say that future historians will be baffled by the amount of energy and level of insistence of President Barack Obama in getting a long-term deficit grand bargain. Economically speaking, it's a mid-level issue at best, and given how low treasury rates are, there's no compelling economic logic for why it needs to be done?now. There's no reason to try yet again to burst through walls in absence of a door leading to a big deal, but Obama is indeed tugging on his shoulder pads to do so, and the refusal to give up and accept no for an answer on this question must be profoundly irritating to liberals who wish he'd done much the same on, say, the public option*. Or, in my case, on opposing the first debt ceiling compromise.
http://youtu.be/FyinD6ZDqeg
…I super-secret probation double-dog pinky swear.
From Ark. District Arming Teachers, Staff With Guns on ABC (via):
[Assistant Principle of Clarksville High School Cheyne] Dougan is among more than 20 teachers, administrators and other school employees in this town who will carry concealed weapons throughout the school day, making use of a little-known Arkansas law that allows licensed, armed security guards on campus. After undergoing 53 hours of training, Dougan and other teachers at the school will be considered guards.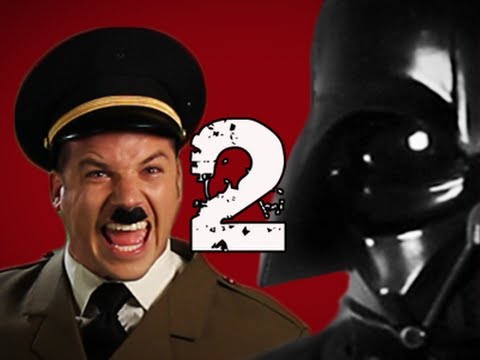 From Life in Ohio, a Continuing Series by Jonathan Chait:
The article [from the Circleville Herald] continues listing the various Hitler spawn and their tedious exploits until stumbling to this unbelievable detail:
This gets back to one of my ongoing concerns. Secrecy is constantly in tension with democratic government. The concerns need to be balanced, and I'd prefer they be balanced by the government maintaining essential secrecy while assuming that everything they do will make it out into the open. So, therefore, don't do horrible things, because it will ultimately get out there! It always does, ultimately. Under this thinking, leakers ought to be treated as irritants in most cases, because they're just hastening the inevitable.
I agree with this:
Obviously I can see why people feel that allegations of misogyny carry more weight with the public than talk about monetary policy, but I think this is a mistaken approach. If Summers wants to get the job, either he or his supporters need to communicate?something about his vision for the Federal Reserve's substantive role. It's true that sexism is more of a hot-button issue, but it seems to me that silence from both Summers and Obama about monetary issues is what drives the perception that the pro-Summers movement is about gender. After all, Janet Yellen is already sitting there as vice chair of the Federal Reserve, she has oodles of experience in central banking,?she's been the Federal Open Market Committee's best forecaster, and?she's the candidate Wall Street both expects and wants. So why not pick her?
What's interesting is that Summers's behavior here merely gives additional proof that he should not be running any institution of note in the United States of America, displaying little political tact. He was a true bull in a china shop in government, if you'll pardon the cliche, trying to run over everyone else even though he was in a position that was merely advisory. He acted like he owned the place, and ultimately got frozen out.
I actually don't have too much of a problem with picking now-confirmed Republican James Comey to run the FBI, as he's proven himself to be reasonably principled and not much of a partisan bombthrower. We don't have to worry about another Louis Freeh situation, wherein Clinton's FBI Director considered Clinton little more than a common criminal, in other words. But while perusing Comey's Wikipedia page I came across this:
Read more on Obama Is A Complete Weirdo About Bipartisan Appointments…