From the monthly archives: February 2014
betsson poker loyalty_Welfare offer Bet on NBA_sport bet online
When's the last time you saw Werner Herzog's?Stroszek? Yep, that's too long. Having not seen all of his work I can't say it's his best, but it's my favorite of what I've seen, and certainly a powerful answer to the Chamber of Commerce-approved narrative of immigration to America.
This is just wild speculation, but if I had to guess what happened it would go something like this:
Religious right lobbyists write the bill and pass it to sympathetic Arizona lawmakers.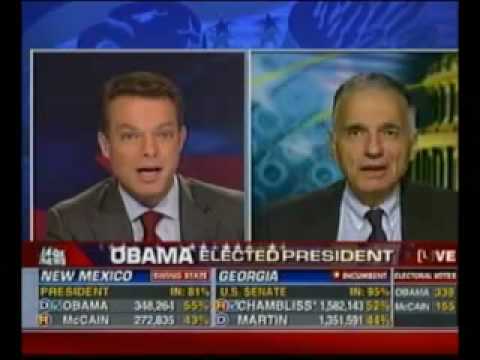 Ralph Nader became a parody of himself when he endorsed a Mike Bloomberg third-party bid in 2012, but evidently St. Ralph is now working even harder to convince everyone not to take him seriously with a list (and a lengthy one!) of super-rich people he wants to help combat money in politics cynically use to hurt the Democratic Party indirectly elect the next GOP president run for president! It's sort of a strange list, really, mixing your expected financiers and Silicon Valley hotshots with a couple of bizarre celebrity entries (Ted Turner, lol). About all they have in common is that, you guessed it, they would spend a lot of money and that they would take votes away from Democrats and thus elect the next Republican president. Notably, things these folks don't have in common include: ideology (Tom Steyer seems to be genuinely quite liberal, Thomas Siebel seems to be extremely reactionary, most seem to be colorless moderates and I have no idea what Oprah's politics are). Also, name recognition. Or, any sort of political base at all. If megabucks alone were enough, then President Romney and Governor Whitman would be sipping tea in the Rose Garden right now. They are not, though ardent campaign finance reformer Nader ironically has not learned this, nor does this list reflect any kind of overarching philosophy Nader wishes to advance, it's much too schizophrenic. It feels more like he just copied and pasted some?Forbes list because he forgot to do his homework. The only real surprise is that Donald Trump isn't on it, though I suppose St. Ralph wouldn't want to invite comparisons with anyone as politically clueless and egotistical as himself.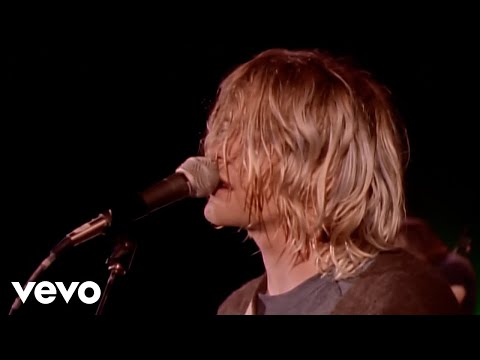 A couple months back, our state passed a law allowing transgender children to choose which bathroom to use. It caused an uproar in all the quarters you'd expect it to, and since transgender rights are often thought of as the "next" culture war battle some lovely people (i.e. likely Republican gubernatorial candidate Tim Donnelly) decided to try to put repeal of the law on the ballot and see what might happen. Only they botched the first part. The measure didn't get enough valid signatures and isn't going anywhere. Which, being honest, is a real relief since I don't have a real sense of how this would have turned out, though the fact that not even half a million real people could be bothered to sign them might signal little interest in rolling it back.
Cory Booker, last August:
Hours before New Jersey voters headed to the polls to choose their candidates for the state's?2013 U.S. Senate race, Newark (N.J.) Mayor Cory Booker dropped some intriguing names as examples of how to shake up Congress.
I still miss Phil Hartman. He was a true comic genius and a unique talent that we still haven't even remotely replaced. For example, take this scene (sorry, no embed, Yahoo! Screen seems to do all in its power to not make that easy, but do click through to experience this moment):
The current crop of anti-gay bills in red states signals, to me at least, that the Republican Party has more or less accepted that the country is pretty much fine with the gays at this point and has figured out how to respond, in typical fashion. Obviously, there are various ways they could go about this. One would be to just give up, though the decreasing minority who opposes marriage equality seems highly reluctant to do so. Another would be to give up and declare victory, Vietnam style. One can even imagine a Scott Walker type saying something like, "Look, I got married to my wife in a church. I believe God was there and I know He approved. What do I care about what the state has to say about it? Marriage is a spiritual matter, the state's recognition is just a bureaucratic detail. I'm a small-government Republican. I really couldn't care less." It seems to me at least somewhat possible that this logic could square the peg, but the problem again would be getting equality opponents to accept it, as they tend not to accept this nuance. In my personal experience they mostly complain a lot about how inevitably their church will be forced to perform gay weddings, though there seems to be virtually no interest (and no legal possibility) in doing so. They tend to see it all as one thing (The Institution Of Marriage), while secular liberals have little trouble in making the distinction between state and religion, with the latter being private and protected but the former a subject of contention. It's possible they'll suddenly find an interest in making the distinction when they have no choice, but who knows. Anyway, yet another strategy a couple of rungs down the ladder is to simply whine a lot about how your religious freedoms are being trampled upon because not everyone is doing what you tell them to, i.e. the Damon Linker strategy. But nobody really gives a damn about Linker and endless whining has some drawbacks as a strategy: as in, people just tune it out after a while.
I don't really think they're insincere or crooks for the most part–Michael Bloomberg backs things like ending tenure, performance evaluations, charter schools, etc. because he thinks they will improve education. The problem is that this movement is by and for business executives and the inevitable ideology of that class is what animates it. We need charter schools because competition encourages innovation. We need to eliminate teachers' job security so that they'll be motivated to teach better. We need principals to be like mini-CEOs because, well, obviously. The teacher-centric focus of the movement is telling: you have a bunch of rich businessmen whose best ideas are the bureaucratic equivalent of a boss yelling at underlings, which is almost a parody of executive thinking ("I like to fire people!") and likely why it hasn't really percolated more widely among Democrats?or the general electorate.