From the monthly archives: May 2014
free login 188bet?sign up offer_smarkets commission_Welfare offer 188bet casino no deposit bonus
If it's a year divisible by six plus two, it means that Susan Collins is getting yet another free ride for a six-year term in very blue Maine. She is what passes for moderate Republican these days, which is to say that she votes with her leadership on nearly everything. Even on disastrously unpopular measures like the anti-contraception Blunt Amendment. She is an utter phony,?but she has the endorsement of the state's other senator, a nominal Democrat. It's telling that this local article written ostensibly as a case for non-Republicans to support her?mostly just talks up her perfect attendance record, as if anyone who went to high school doesn't know that the one who gets the perfect attendance award is rarely the most talented student, as well as?how enduringly popular she is, which is a self-fulfilling prophecy that keeps Democrats from attacking her when she, say, supports the Blunt Amendment, or fully supports the Bush Tax Cuts, or collaborates with Joe Lieberman on national security.
I've?finally found the perfect encapsulation of why I've never learned to cook anything. ?It captures?my myriad overanalytical geek?neuroses nicely:
Here is a simple recipe for cooking ground beef. I plucked it randomly out of Google because it looked easy. But right away, it's filled with things that either require you to already be familiar with cooking or that will send you down endless rabbit holes of additional research. The recipe's introduction talks about how to pick fresh beef and how you may or may not want slightly fatty beef. But how do you know? What effect does that have on flavor? Is it important? Can it be quantified? How do you make an informed choice about what you want your food to taste like based on these kinds of squiggly, soft parameters? Further, there are steps in the recipe labeled as "optional." How do you know whether or not you need those steps? What are the parameters defining optional, and what effects on the outcome of the recipe will they have?
This:
Interventionists like National Security Adviser Susan Rice and U.N. Ambassador Samantha Power had been eager for action on humanitarian grounds, and the administration felt pressure to back up the red-line stance or lose credibility. "In part, the reason why they were focusing on doing something on Syria is that they felt people were pushing them," says another former White House adviser. "McCain, Lindsey Graham – it is unbelievable how influential Senator Graham was in the president's thinking. They desperately wanted Lindsey on their side. It's a fact that those two – and you have to include Joe Lieberman and Senator Kelly Ayotte – have had enormous influence on the way the White House thinks. But why? They have influence far beyond the reality of their power."
Obviously this is an anonymous quote. But it has that ring of truth, doesn't it?
Read more on What's Wrong With Obama's Foreign Policy In One Sentence…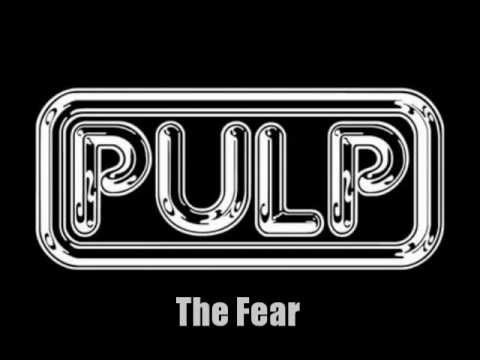 Robert Kagan's absurdly long hawkish treatise is generally not worth reading–it's as leaden and arrogant ("Americans have been Atlas carrying the world on their shoulders. They can be forgiven for feeling the temptation to put it down." Really Bob? Oh Jeepers, thanks for giving us permission!) as one might imagine, and riddled with factual inaccuracies ranging from misinterpretations to flat-out whoppers (implying that U.S. power critic Reinhold Niebuhr is an antecedent to Kagan's?own views, for example). What is interesting about it are two things. Firstly, that it exists. Admittedly, publishing an insanely long article that's mostly history we all know is as smarmy as one can get, but the obvious intent to crush readers under a ton of words tells us something about where he thinks things are at. Secondly, that it bends over backward to try to be nice. Kagan goes out of his way not to use the "isolationist" smear–in fact, he goes out of his way to rebut the charge. He avoids the easy slurs and cliches. He's as nice as can be, and at times he even manages to reasonably simulate affect.
Your Benghazi! Democratic panel members:
The Democrats chosen were Mr. Cummings, who clashed repeatedly over Benghazi with the chairman of the Oversight Committee, Representative Darrell Issa of California; Adam Smith of Washington, the ranking Democrat on the House Armed Services Committee; Adam B. Schiff of California, a member of the Intelligence Committee; Tammy Duckworth of Illinois, a decorated and severely wounded combat veteran of the Iraq war; and Linda T. Sánchez of California, the ranking Democrat on the Ethics Committee.
Wow, this team is impressive. Each member is restrained, knows something about the issues involved, and would be exactly the sort of people you'd want investigating something like the attacks on Benghazi, which is exactly why they are utterly wrong for the panel investigating Benghazi! Seriously, Nancy? This not only legitimizes the whole panel, but it creates exactly the sort of spectacle the Republicans want. Aside from possibly Cummings these kinds of quiet, workmanlike Democrats are exactly who Tea Partiers like Lynn Westmoreland and Jim Jordan eat for breakfast. It's received wisdom that sober statesmanship for liberals beats Republican fanaticism but I really don't think the case for that is there. Republicans know exactly how to make these kinds of Democrats look foolish and weak, how to press their buttons. It's sort of like every liberal guest spot on FOX News. At the very least it would have been amusing to see Republicans try to handle Alan Grayson.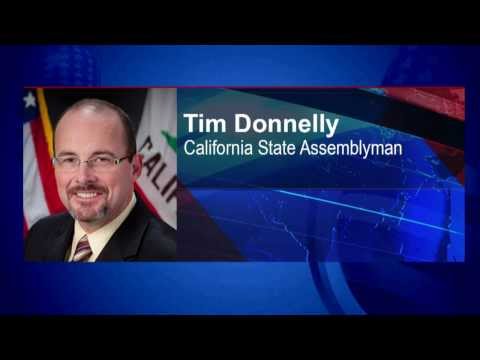 Hey all, I voted today! By which I mean I mailed my ballot, the less-glamorous but more convenient way that my state makes it easy to do. Probably the most interesting vote I made was for a Republican, Tim Donnelly, for governor. What are you, insane??You might ask.?After all, this?is the guy who just alleged that?one of his opponents (an Indian-American Republican, FYI) supports imposing that perpetual bugaboo of the insane right, Shari'a law. That's right.?Tim's a very special politician, the kind of guy who says the sorts of things that conservative radio hosts say but that GOP politicians generally don't say aloud, especially in blue states.?He's also a former Minuteman?and is the wonderful piece of humanity behind this short-lived piece of trans panic:
Read more on California Progressives: Vote for the Racist, LGBT-hating, Islamophobic Jerk This Month. It's Important….
Just a couple weeks ago I wrote that Republicans are obsessed with Benghazi because they think it's Obama's Watergate, and now here comes proven dum-dum Darrell Issa going ahead and ruining everything by making it explicit. As I wrote before, Watergate was caused more by the media than anything else, by a generation of media folks who were happy to keep secrets for powerful people (which made them, in turn, more powerful themselves) and were happy not to tell the voters things that in their mind would unduly worry or hurt them. Bad as our present-day media can be, they're nowhere near as arrogant and obsequious as in those days. Nowadays, nothing stays secret. The filter just doesn't exist. Reporters write and file stories they have, because if they don't, someone else will, and nowadays competition is much fiercer in every way.