From the monthly archives: June 2014
login bonus w88 sponsor_m bwin_betfred sports60
I have to admit that the effort on the part of Democrats to help Thad Cochran made very little sense to me. Are we so desperate to oppose the Tea Party that we're ready to tactically embrace parochial pork barrel politics as some sort of better alternative? Outside of delivering some pork projects to Mississippi–something nobody in the other 49 states should care about, and probably not too many people in Mississippi should either unless they're politically connected or wealthy–then what good is he? From a progressive standpoint, McDaniel at least expressed a Paul-like anti-interventionist line on foreign policy, giving a single?area of policy in which he was better than the usual GOP critter (and reliable hawk Cochran), while aside from the rare vote for cloture on a cabinet or judicial post, Cochran's record has nothing to offer. McDaniel?was (and is) a creep, but nevertheless. The only way I figured this arrangement made sense is if promises were made by Cochran to Democrats to support specific policies in exchange for support, but given this, I seriously doubt it.
I made this?using 270towin.com's generator, and?submit it as a realistic point for what to hope for in this November's Senate Races.
Probably the most controversial choice will have to be Mitch McConnell's loss in Kentucky, which is certainly not assured, but I think Alison Grimes's continually strong poll numbers and a palpable disgust among Republicans for practically all incumbents, especially ones in leadership positions, lead me to think that we might see some serious protest votes and undervotes there.?I have, however, lost much hope of reclaiming Max Cleland's old Georgia seat, since the least insane and least abrasive people in the field made it to the runoff, and the partisan dynamics of the state, changing as they might be, should be enough for a GOP hold. (I'm also not all that wild about Michelle Nunn's dynastic bid, which seems to me to be a regurgitation of virtually all of the bad stuff of the Blue Dog and DLC era with little of the good, but that's another story.) And while Mississippi is a race to watch depending on how conservatives digest the betrayal of all that is good and holy as they are, it doesn't seem likely to turn into anything that helps us.
Via DKE, this is amazing: "[Republican Congressman]?Lamborn blamed the close race on President Barack Obama and said that voters are so frustrated with the Affordable Care Act that they are taking it out on Republicans who have been unable to stop the healthcare reform despite their best efforts."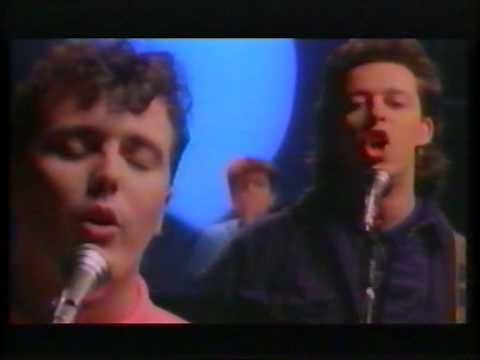 Larison as always is on point:
It seems more likely that Obama's ratings on foreign policy keep dropping because he sets goals that his policies can't achieve, and so his policies are inevitably perceived as ineffective. The perception that a policy "isn't working" reflects poorly on the administration and contributes to the impression that it doesn't know what it's doing. This is true even when the public doesn't want the U.S. to be involved in the first place. As I've said?before, Obama sets himself up to fail by trying to take the "lead" in crises and conflicts that the U.S. doesn't know the first thing about resolving. The mismatch between rhetoric and action has been a persistent problem for this administration. For instance, Obama has made unnecessary declarations about the legitimacy of other leaders and governments (e.g., "Assad must go") that would seem to require much more aggressive policies than he or the public would be prepared to support. As a result, his policy is judged against the much higher standard that he unwisely set for the administration. Pursuing more ambitious hawkish goals with limited means puts Obama in a bad position at home as well, since it invites attacks from hawks that always want the U.S. to "do more" without giving anyone else something that they can fully support.
I tend to think that Obama's mostly-terrible second term foreign policy is related mostly to being out of touch. Obama constantly shows signs of understanding that the American people do not want anymore foreign adventures–it is how he got elected after all–but he doesn't seem to understand how intense that antipathy?is. He also seems to think there's a much bigger base of support for liberal-hawk policies than there is–outside of the think tanks and political elites it's trivial. So when he deploys rhetoric similar to presidents going back decades about America's special responsibilities and evokes fear of the consequences of inaction, as he did with respect to Syria, he's speaking to an audience that outside of the 212 area code no longer really exists. I don't think he can get away with ignoring the preferences of elites but he should be aware of the gulf between D.C. and the rest of the country. He does not seem to.
People in general seem to be doing less of it:
A new?NBC/WSJ poll?notes that when asked what is the bigger cause of poverty today, 46% cited "circumstances beyond people's control," versus 44% who said it was due to "people not doing enough."?

First Read: "That's a big change when the poll last asked this question in 1995, when 60% said it was due to people not doing enough, and when 30% said it was because of circumstances beyond people's control."
The obvious factor here seems to be generational turnaround. No matter what happens economically, people who came of age during the era of plenty after WWII–including some on the more liberal end of the spectrum–just eternally believe there's ample opportunity out there because there always was for them. Hell, back in the 1950s they were probably right. People growing up now, however, who have had to compete with fifty people for a single opening at McDonalds?know that isn't the case. I have to admit that I thought this story would be the other way around after the recession but now I think that the inevitable 2016 Hillary campaign might actually benefit from highlighting the problems of poverty. If the trend continues, it could be a potent wedge issue considering how the GOP has positioned itself on it.
My view is that he's basically a crank but he does have his moments, and this is definitely one.