From the monthly archives: November 2014
login bonus betfair vip events_betfred cash ball results_Welfare offer sportsbook
Oh, come on AP:
In his effort to diversify the judicial branch, Gov. Jerry Brown on Monday nominated a deputy assistant U.S. attorney general to fill a vacant seat on the California Supreme Court. […]?Earlier this year, he nominated Mariano-Florentino Cuellar, 42, a Mexican-born Stanford law professor to be an associate justice on the seven-member court. In 2011, he appointed University of California, Berkeley law professor Goodwin Liu, 44, after Republicans in the U.S. Senate blocked his nomination to the 9th U.S. Circuit Court of Appeals. [emphasis mine]
Goddamn it, he was filibustered, he didn't lose a floor vote. You're print journalists, word choice is everything. Is Fournier still somehow exerting his influence over there?
Read more on The filibuster is essentially dead. We still can't get accurate reporting on it….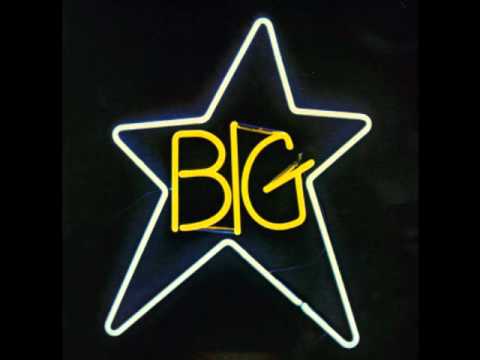 After the disastrous election results, I heard a sort of theory?that, now bereft of conservative members, Democrats could now finally wage aggressive liberal campaigns without worrying about collateral damage. I think this is wrong, and a complete misunderstanding of the elite liberal mentality. The roots of Braleyism run deep in the Democratic Party. And what is Braleyism? Well, it's the sort of behavior that typified the improbably failed campaign of Iowa Senate candidate Bruce Braley: an insatiable desire for respectability. Democrats want to look like the reasonable adults in the room. They don't want to resort to "nasty" politics. They don't want to seem overly obstructionist. They want to feel as though they're reasonable, give all sides a fair hearing, etc. And they want to strike the contrast with those unreasonable, crazy extremist Republicans. That's really the best explanation I can come up with for this atrocity. Can you imagine Republicans losing an election and then caving on major legislation that is of high ideological and substantive importance? The answer is of course no, and we have a factual example, 2012, where Republicans did not change one iota after a wider-than-expected loss. So why would Democrats work with Republicans on tax breaks for business? Unless Harry Reid is considering retiring and becoming a lobbyist (which I do not consider very likely), there's no other real explanation.
Conservatives aren't wrong when they say that immigration can radically change the culture of a country. They're wrong in the particulars–Hispanic immigration doesn't frighten most liberals because their culture blends fairly well with our own. But you can't understand Israel's most recent act of Putinesque?gratuitous nationalism unless you realize the staggering figures of former Soviet Union citizens immigrating to Israel?over the past few decades, especially since the USSR fell. I have no idea if they?actually will gratuitously stick it to their minorities. But there's a major constituency for it, and perhaps Putin-era?Russia should be our baseline expectation for these kinds of issues, going forward.?Not that this will keep liberal Democrats from using the "only democracy" line.
Carly Fiorina will explore a presidential run. Most likely it's more a "business plan" run for her to increase her profile and sell some books, rather than a bid with a serious chance of succeeding. Still, it's worth remembering?that her career has been an escalating series of disasters, first in business, and then in politics. She got fired from HP, got benched as a McCain surrogate, spent many millions to lose to Barbara Boxer in a race she gave herself no chance of winning, and then helped preside over an improbable loss of Senate seats for Republicans in 2012. This is a record that would convince any self-respecting political party to avoid her like the plague. But she can raise money, so the defeats piling up mean little, apparently.
I'm fully willing to believe that Chuck Hagel wasn't a great Defense Secretary. It seemed an odd choice to start with, a guy with no executive experience sent to manage one of the most complicated bureaucracies in the world, not to mention that neither Republicans or Democrats have much use for him. Unsurprising that it didn't work out so well. Still, to kick him out in the same exact way Van Halen fired Sammy Hagar* seems bizarre and out of character for Obama. And it is hardly surprising that the top-tier candidates for the job are demurring when getting the job means:
A Senate confirmation hearing that is going to be about as pleasant as a simultaneous root canal/colonoscopy.
Upon getting the job, having to go up against the Rice/Power axis who seemingly hold all the?power, especially?considering that the former apparently got the last guy who held the post fired.
Doing the job for two years tops, and if the past couple of people who held the office are to be believed, very likely leaving it without much satisfaction.
The possibility of getting scapegoated when decisions you have no part in go wrong.
I'm on record saying that Chuck Hagel's bravery ended when he got back from Vietnam–I'm not impressed by someone whose long-gestating, well-publicized, "agonized" misgivings about the Iraq War only were given shape well after the public?got there, how such CYA bullshit somehow got commended as courage I'll never know–but?he was treated disgracefully, and it looks like it's going to cost this time. A frightening thought: what if Obama goes ahead and just names Samantha Power as Secretary of Defense? Might as well, considering she seems to?be doing the job?de facto.
Somehow I didn't realize that, last year, the Australian Labor Party's rank-and-file gave an overwhelming win to the left-leaning progressive Anthony Albanese to run their party, but they were effectively overruled by the elected members of Parliament, who gave it to the much more conservative Bill Shorten.?That's a pretty bizarre system, though you have to wonder why they even bothered to implement it if they were simply going to ignore it.?Granted, in America, the more left party routinely just ignores its base and activists, and its elites oftentimes even seem angry about the need to deal with them, rather than sitting in a conference room negotiating away the Great Society for some pittance of tax increases (that they'd never get). But this?would be like if Obama had won a half-dozen more primaries in 2008, but the superdelegates gave it to Hillary anyway. Which is to say, very difficult to imagine.
Read more on Way Down Under, We Like To Ignore Our People's Will…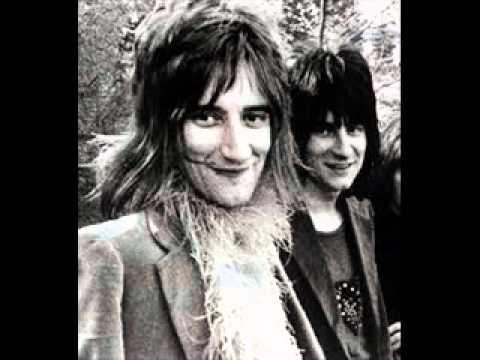 Over at Balloon Juice, mistermix has a funny post making fun of right-wingers tendencies to reduce everything to a WWII analogy. It's a good point. Why is it always WWII for these people? I think the answer is basically that a huge portion of the right really, really wants to fight another WWII. They want to do it for our sake. After all, couldn't we use one? America is deeply divided domestically. You know when that wasn't the case? Back when we were fighting Hitler. American power has grown steadily weaker over the past few decades. You know when we were strongest? Back when we were fighting Hitler, and right after that, as a (possibly Divine) reward for fighting Hitler. And you know when we all last agreed on the moral correctness of a great cause? Yep, Hitler. This is what the endless "appeasement" talk is about, it's what the endless hyperventilation over second-rate dictators ranting against America (Who else did that?), and of course the biggest one, the Iraq War was supposed to be the long-awaited sequel to WWII. No more of this wimp-ass containment, no more liberal "nation-building" bull, no more "holding at the 48th parallel" or whatever. This time, we were going to kick ass like Patton. It was all over the sales job. Remember "Axis of Evil," the silliest non-sequitur historical reference in memory? Try as he might, Bush couldn't quite recreate the magic. It takes more than spin to turn a third-rate dictator into a real threat to the world, and you can't change centuries of culture by putting a bunch of conservative hacks on the case.
This is a pretty good postmortem?on the election fiasco. Given that Udall only lost his race by about two points, while most of the red state Democratic senators were wiped out, it's difficult to avoid the conclusion that delaying the immigration reform EO was indeed a major blunder, based on?Democrats?fancifully hoping to save Pryor and Landrieu (and Walsh, prior to his collapse), instead of having a much more sensible Colorado/Iowa/North Carolina-first strategy.