From the monthly archives: December 2014
free login how to play casino in bet365_free login british sports_wellbet casino
I really hope all those geezers in Congress enjoy their unstructured mass of dick jokes and improv. It would be hilarious if this was the endgame all along, that North Korea did all this hacking just to make sure that Mitch McConnell and John Boehner watch a?Rogen/Franco vehicle.
The thing that it's important to remember when reading neocons and Washington Post-style liberal hawks acting oh-so-angry about Pres. Obama opening up Cuba is that they don't really care much about human rights or democracy or any of that. That's just spin, obviously. What really makes them mad about?a Fidel Castro, or a Hugo Chavez, or an Evo Morales, or a Vladimir Putin or a Mahmoud Ahmadinejad is the idea that someone is allowed to talk shit about American policy and values, possibly even to deal us some modest setbacks, and get away with it. That's the bitter pill for these people. Castro was in many ways the role model of this–the originator of a trend?that the others have in various ways adopted, and that they get this reaction out of these people has helped each one out at home. To so many of these folks, the idea that Fidel Castro could "get away" with the crime of remaining in power for nearly five decades despite?our wishes, denouncing the United States and engaging in (mostly) mildly disruptive activities against it–the Cuban Missile Crisis I tend to blame more on Kennedy, and the twin decisions of the Bay of Pigs and wimping out over Berlin giving the Soviets the impression that he was incompetent, weak and unstable–plus?surviving a bunch of oddball assassination attempts. This is a?grievous?insult to their pride. They simply can't bear it.
Read more on A Helpful Tip When It Comes To Parsing Cuba Critics…
Carly Fiorina is going to run for president. Seriously.
I have no comment, but I feel like this chart needs to be posted:
As usual, the smartest take on the politics of recent Cuba developments comes from Daniel Larison, who concludes that this is very much part of Obama's way of patterning foreign policy to domestic policy considerations. It makes a lot of sense. Though while this isn't a change in strategy per se, it departs from the typical, depressing obeisance they have to hawkish opinion outlets like the?Washington Post's op-ed page. In this case, they told those people to screw off. Then again, he was willing to ignore them to negotiate with Iran, so perhaps this isn't so much a departure as the established pattern of ignoring these people over diplomacy, but desperately trying to appease them with hawkish rhetoric (or action) otherwise.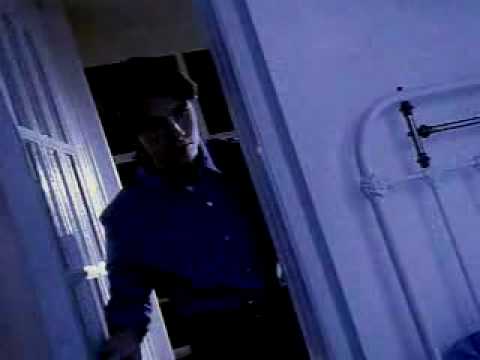 Someone makes an unironic case for Donald Trump for president. You know, of the United States. And it is awesome:
Read more on Konservative Komedy Klassics: Someone Not Known To Draw A Paycheck From Him Thinks The Donald Would Make A Great President…
That's a hell of a thing. Nicely done, Obama Administration! Obviously this is a small thing, but I've long thought that the travel ban to Cuba was one of the most obvious outright abridgments of freedom still on the books–there's no other country Americans are legally forbidden from traveling to, even North Korea. It's their right to allow us in or not, but the notion that a country is so evil that we have to be prevented from going there is just insane (China, of course, is also not banned). Re-examining this would be a fine next step.
I apologize for a measure of dereliction of duty with regards to posting. Holidays, etc. Still, having followed Elizabeth Warren's nearly-successful attempt to vote down the CROmnibus (so named, presumably, because Citibank Reached Out and demanded more money), it reminds me of one of the reasons why she's so capable of getting her message and preferred slant out there, while many Democrats seem to flail at that these days. Warren doesn't built her strategy around the media exposing the wrongness of the other side, as nearly every Democrat still seems to in an era where that strategy is simply insane. She makes provocative arguments and supports them. She finds the right enemies and picks judicious fights against them. (She also understands how liberals think and is able to channel that into mainstream, almost beyond-partisanship commonsense stances, a very rare ability that was probably last possessed to such a degree by Reagan. But that's for another time.) Since the media only really cares about conflict, she's been very effective at getting coverage for her fights because she naturally presents her efforts as interesting conflicts. It's easy to find out who she's against. That's radically different from how most Democrats do business. Really, it's more like how Republicans have done?business since Newt Gingrich started gaining power. Democrats mostly just like to whine about how the media fails to expose Republican extremism, which is true, but post-Kerry, post-debt ceiling, post-Bruce Braley, it's time to simply accept that they'll never do it and try a different strategy. But they won't. Too busy worrying about looking bad or partisan. Warren basically doesn't care about any of that, which is why she's where she is. My hope is that other Democrats look at her example and try to replicate it.
Kevin Drum makes the case that Democrats actually got some decent concessions out of the so-called "Cromnibus" funding bill, and that all in all it might have been?a reasonable compromise. This is a good question: