From the monthly archives: September 2015
bet365 login_best deposit bonus casino_Welfare offer rolling ball game app
Are mostly a media-created scandal, all smoke and no fire. But as someone who has been in politics for over 30 years, Clinton had to have known what the potential consequences of using her own server?could be, and did it anyway. As always, dolts who think that this will finally unveil the nonexistent Clinton criminal empire will wind up getting burnt. But as always, there's no reason to think that a prospective Hillary Clinton presidency would be any less sloppy than this, would be any less dependent on hijacking progressive voices to fight their own personal battles for them, not to mention the bad judgment of individuals and the inevitable "tough" responses to world crises. It doesn't?have to be this way, but it will be.
This is well-put. I think that what you can ultimately say about Bush is that he did things exactly wrong: by announcing to the press corps that he planned to be a new, inclusive type of Republican, they expected him to actually do it. But it's become blatantly obvious that he can't do it, so every time he fails to live up?to that, he gets absolutely ripped because of how he set those initial expectations. And every time he does do it, he gets ripped by the Trump brigade. Probably would have been better to set the initial pitch as?"I'm a tough conservative manly-man guy" and then get MSM credit for sounding occasional notes of inclusivity. But he clearly gave this as much thought as he gave to how to handle his family legacy. Just because Scott Walker flamed out first doesn't mean he ran the worst campaign, not necessarily.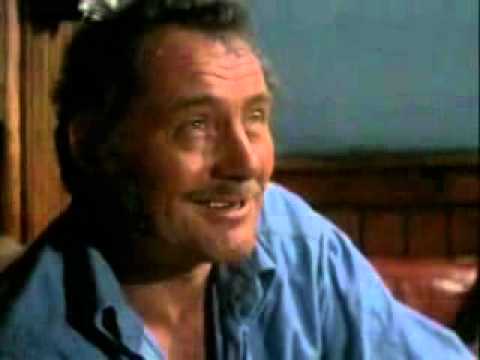 If you have two hours this weekend, might I suggest watching the (soon to be taken off streaming) Netflix documentary on John Milius.?Who is he? Most people know him, if at all, for co-writing Apocalypse Now and being the inspiration for John Goodman's character Walter Sobchak from?The Big Lebowski, whom he perfectly resembles.?But Milius?is undoubtedly one of the most fascinating human beings involved in the movie industry, and he's either created or had a hand in countless landmark Hollywood movies. The documentary gets into things I didn't know about him: how he wrote the most memorable scene in?Jaws over the phone, and how it was used in the film with few changes?(though with?some trimming).?That he was on intimate terms with nearly all the other mavericks of 1970s filmmaking, and socialized with Spielberg, Lucas, Coppola, etc., and frequently advised and helped them on their movies. That after spending the two months he was supposed to use to write a script by driving motorcycles and drinking, he sent an entire script to the studio head in 100 telegrams, just narrowly hitting the deadline. The man?is an obvious throwback to the kind of manly adventurer exemplified by Teddy Roosevelt, and in movies represented by the likes of John Ford and John Huston. One gathers that he can be as difficult to deal with as they were, though obviously all have their achievements that speak for themselves. The film really brings the guy to life, examines his career and character, and relates?numerous fascinating stories. We're living in a buyer's market for documentaries, and there seem to be a near infinite amount of choices in that department.?This is the rare one that really gives you a feel for its subject matter.
Kudos to the AP. Just as the?New York Times's cowardly decision to resort to the "enhanced interrogation techniques" euphemism back during the Bush era didn't sell them one more paper, but rather tarnished their reputation among core readers, I strongly doubt that this particular act of spade-calling will hurt the AP's?business much at all. Right-wingers don't consume the product and will regard them as biased either way. Might as well go the way that gives people the right idea.
I took a bunch of undergraduate courses in religious studies back in college–at one point I considered a minor in the subject, but I went to a school that discouraged minors and deliberately made them hard to get, requiring 30-40 units for an essentially worthless distinction. In any event, I (unlike?the dittohead running Ahmed Mohammed's town) actually do know a thing or two about Shari'a Law. Hardly an expert, but?my recollection is that it's about 90% unobjectionable love thy neighbor, give to the poor type of stuff, and about 10% stuff that is problematic from a secularist's perspective–it does do things like proscribe how the judicial system is supposed to work, so it's fair to say that under strict Shari'a Law, a separation between church and state is not really a thing that exists (though few Islamic countries implement the entirety of Shari'a Law in their legal codes), and it must be stated that for quite a long time the idea of church-state separation was marginal in the Christian sphere as well. And if you ever listen to Mike Huckabee for more than twenty seconds, you'll find that it's still not?universal there either.
The (rhetorical) question now has an answer. The key thing now is for Democrats in Wisconsin to pivot to effective attacks on Walker now that he's quite vulnerable, and finding someone compelling to run for governor next time around. Typically, losses this bad are ones politicians don't come back from–Mike Dukakis could very conceivably have served as Governor of Massachusetts indefinitely, but within two years of his humiliating defeat, he was out of office.
I wrote my silly little piece about yesterday's debate last night because I found the entirety of the debate to be silly, meriting no real deep analysis. For the most part, it was eleven grown-ups alternating between truthy bullshit and rageful hysteria, a setup for the punchline that one of these people will actually wind up with a decent chance of being President of the United States. It's hilarious that they spent any time arguing over whether Donald Trump passes muster when you have Huckabee's bad acid trip, Rubio's apparent attempt to steal Dinesh D'Souza's act and offer the nation a bunch of alarmist hypothetical future nonsense, Carson sounding like some civilian?who they just picked off the street, etc. If this country had a press that wasn't full of cynics and people just generally ignorant of policy, politics and power, todays headlines would have been in the vein of, "Major Political Party's Collapse Embarrassingly Caught?On National Television."?On foreign affairs, the attitudes ranged from war right away (Christie) to let's wait until we get a good pretext for war (Kasich). Shibboleths of resolve and respect were invoked repeatedly with no pushback. On domestic policy, virtually all of these folks tried to sound like they supported the stupidest government shutdown in history while maintaining plausible deniability, with the exceptions of Cruz, who outright favored it, and Kasich, who seemed to oppose it due to past experiences, not because of the facts of the situation. And then there was that time when several candidates played footsie with anti-vaxxers. All in all, a tough night for the sorts of people who need to find "sane" Republicans in which to put an unrealistic amount of hope and then still hold up as some example of something long after any kind of relevance, i.e. the narrative-obsessed political press, you know, the ones who still talk to John McCain every weekend for some reason.
A couple of observations:
An hour and a half in, and neither Rubio, nor Walker, nor (especially) Bush has had the Big Night that they were said to need. Bush in particular managed to diminish himself on almost every exchange, often trying to hit Trump but frequently and never really threatening the latter's control on things. Walker really doesn't belong here, and most likely won't be for much longer. Easily the most inert thing on stage, including his podium.