From the monthly archives: October 2015
login bonus latest casino no deposit bonus codes 2019_bwin poker reviews_betfair masters
Well, faithful readers, I reported to you on the trainwreck that was?Jobs, the Kutch-starring cheapie cash-in that came out right after the man died. So it's time to talk about the recent film about America's most beloved Bond villain (seriously), which I saw last night. First off, it must be said that?Steve Jobs is a vastly better film, though must it be said? You'd have to dig deep into the archives of Ed Wood or Coleman Francis to find more inept filmmaking than that film. There are some fine performances in the film, and there was stuff I liked, but essentially it only met my expectations and didn't really exceed them in most respects. I do think that Danny Boyle was the wrong choice to direct the film, though given the film's famously tortured path to the screen, I understand why they had to go with what they could get (I also see why David Fincher dropped out of the project now, not because it sucks so much as that it's unfocused and the intent of it is unclear). Boyle's shtick is frenetic activity, as opposed to Fincher's fanatical restraint. One of these styles works well with an Aaron Sorkin script that's mostly about people in rooms talking, and one does not. Boyle seems to think that many of the dialogue scenes need to be broken up, and he does this by frequent cross-cutting and flashbacks (and sometimes rapid cross-cutting to flashbacks)?which simply don't work. The movie is structured into three real-time blocks of forty minutes, and constantly taking us out of the present-time, real-time drama just detracts from the drama. There's also the matter of the deeply odd twee touches he seems to feel the film needs–during the interstitial media montage between the first and second segments, he feels the need to have the word "fired" appear on screen, punctuated by a gunshot sound effect, or to flash some Bob Dylan lyrics graphically on the floor at one point (this is a side note, but there's nothing that loses me faster than someone other than Bob Dylan reciting Bob Dylan lyrics, especially the over-cited ones in the movie), or the end of the second segment, in which images pertaining to what Jobs is saying are digitally projected onto the blank wall behind him. I'm not a Dogme advocate or anything, but these touches provide no real information to the audience, it just seems to be Boyle needing more visual dynamism in his film. But?The Social Network is also a film that's mostly people talking in rooms, and Fincher is able to bring considerable visual dynamism to it. Boyle clearly doesn't have the imagination to pull it off without cheap gimmicks. And I don't mean to nail the guy!?Trainspotting?was great. But still.
Hillary Clinton supports the death penalty because of course she does. A part of her will always be stuck in 1972, organizing the hopeless McGovern Texas campaign?before that defeat taught her to forever avoid his issues.?It's not even necessarily conservative or liberal type distinctions, so much as "hippy" issues versus non-hippy issues. The legal aspect of gay rights issues are over with, at least, but I wouldn't expect her to propose any changes to drug laws, and despite her rhetoric I'd be pleasantly?if she actually pushed much on criminal justice reform and policing reform. She'll just leave them to the states, as she promises?on each and every one of these types of issues, and will talk about how hard a job cops have and how we need more dialogue while police unions snub her from coast to coast, and minority communities continue to suffer. I'd love to be wrong but I do have some memories of the Clinton Administration. To be fair, Barack Obama flip-flopped on the death penalty in 2008 for literally no reason at all?(yes, I know, that source is a little gross, though the facts are indisputable) in an election he could not have possibly have lost. Even from a man who was in grade school in 1972, the fear is there. And in all honesty, in the '70s and '80s that's where the public was. Michael Dukakis didn't lose just because he didn't say he'd become Charles Bronson from Death Wish in a debate. But it was a dramatic, highly public moment that was universally deemed a disaster for him, and could well have contributed to his loss. Willie Horton didn't come out of nowhere. There was a reason he got in that tank. And it's not as though Dukakis was proposing anything particularly ambitious on those issues, or was altogether much different from the Clintons in his basic political approach. But it's over forty years later and public opinion is quite different. Marijuana legalization has polled about as well as marriage equality, and is actually extremely popular now, but virtually all elected Democrats support the latter and hardly any the former.?If anyone else has another explanation other than McGovernphobia, I'd be happy to hear it.
Read more on The Democratic Party's Consistent McGovernphobia…
If I had one?guess why Republican party actors have been so reluctant to back Marco Rubio in spite of his being the least weak general election candidate and the only polished communicator in the "establishment lane," my guess is that it's because corporate elites are more than a little concerned that he'd start a war with China. And they'd right to, considering that an op-ed he wrote promises both an arms race with China (silly because we have way more arms, but nevertheless) and confrontation and aggression in the South China Sea in the name of "strength", along with a policy of antagonizing and insulting Chinese officials. Politicians, of course, attempt to keep their promises, and while there are bigwig Republicans who are major China hawks and would appreciate this sort of saber rattling (Rubio backer Shelly Adelson and FOX News Chief Roger Ailes are known to have these attitudes), I suspect people in the business and finance worlds are very, very wary about the consequences of a rupture with China. Perhaps that's why he can't fundraise for shit (though it could also be that, you know, he hates fundraising, it just bores him).
There's no denying that George W. Bush left Barack Obama a huge mess to clean up on practically every front, and anyone who doesn't acknowledge this is being shifty and dishonest. This is why I don't criticize him too much on Afghanistan, for example: everyone basically knows that the place is just going to collapse and become a disastrous war zone again as soon as we leave, and it's hard to believe that sticking around for another fifteen years is going to bring the country any closer to Western-style democracy and stability. History is strewn with the graves of empires who tried. There is something less-than-courageous about Obama basically just running out the clock until he leaves office so that it won't besmirch that Presidential Library foreign policy achievements wall (as if it would?actually be mentioned there, but you get the point), but to use a construction popular with the youth, politicians gonna politic.
I'm not going to see a dime from this, of course, but I'd strongly recommend this?Return Of The Jedi commentary track from the good folks over at Red Letter Media. It's very funny?and gets at a lot of why the movie doesn't really work all that well. Really, really great. Plus, it costs all of one dollar, a price that literally anyone can afford (but seriously, give more than a dollar if you do get it, because I understand that Bandcamp takes a chunk out of the first dollar for expenses). It actually prompted me to watch the entire movie, which is something I probably haven't done in fifteen years. I had forgotten entirely about the Ewok hang-glider, for example.
Since Alex Pareene has weighed in with an (I hope) satirical bit of advice for Jeb Bush, I figured I'd do the same. You see, it's easy to stand and laugh at the calumny of Jeb Bush's presidential campaign, but I've decided that I want to help. And all joking aside, these ideas couldn't be worse than the shopworn, stupid shit they've been doing. So here goes.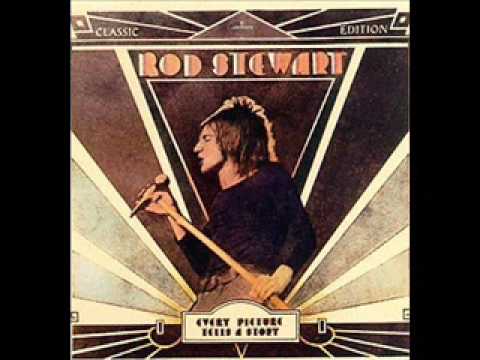 I feel like the bafflement and irritation in Villager Town over the success of Carson and Trump–and the failure of Bush and Rubio to make any impression up to this point–is indicative of the distance they have from base Republican voters (as opposed to elite Republican voters, to whom they do have access, but who are quite different in so many ways). Because I am not an orphan I do have access to such people and understand their thinking rather well. If I'm a base Republican voter, then I do have reasons to support Trump or Carson. Trump hates the same people that I hate, he gets that this is a barroom brawl between decent Americans and parasitic elites, and even if he's a bit of?a buffoon, he "gets" the reasons why I'm fed up with Washington, and he doesn't fear saying what everyone else seems to. Carson is the nice guy who shares my ideas and values; I just like him quite a bit (and, not for nothing, supporting him proves that?I'm not a racist). But why on Earth am I going to support Jeb Bush, who seems to take my vote for granted and has nothing in particular to offer me, other than a tainted chalice of family association and a dubious case of electability? It's also unclear why I'm going to support Rubio, who isn't someone I?hate?so much as someone I'm barely aware of. Why should I go for him over the thrill of watching Trump infuriate the people I hate, or the inspiring* campaign of Ben Carson? What do either of them get me that my guy doesn't? Inspiring life story? Carson. Debating skills? Trump. They're both much more credible outsiders than a guy with two presidents in his nuclear family and that same guy's former protege. And after all, they said that Reagan was unelectable.
With all due respect, I think it's a mistake to argue that Jeb Bush could come back like John McCain did in 2008,?because McCain was not initially considered the dominant frontrunner but typically polled second or third for most of the race, and ran a conventional conservative campaign rather than one based on assuming the nomination and speaking to a general audience. For much of the cycle McCain's?chances were underrated because of his failed attempt at passing George Bush's immigration reform package, but it's not as though that could easily be held against him because he was on the same page with much of the party leadership of the time and the immigration issue was in one of its periods of remission in politics. His fundamentals were reasonably strong to win the nomination all along: he'd resumed being a pretty orthodox Republican with a couple of exceptions that at the time weren't considered a big deal (climate change legislation had some bipartisan support at the time, lest we forget, and his campaign finance position was irrelevant pre-Citizens?United,?as there wasn't much going on there). Oh, and he hated torture, but he was hawkish enough such that the wingnuts didn't really care. Certainly he had nothing?as big as Giuliani's abortion position to deal with, though his existing heresies were big?enough to leave substantial amounts of conservatives unexcited and eventually requiring him to select a loon for his vice presidential candidate. But that's beside the point. McCain's only real enemies for the nomination were second-raters Huckabee and Romney, men who had never run before for the presidency. He beat them. The rest were jokers who were never going to win for various reasons, though you'd never know that by reading all the "game-changer" shit out there.