From the monthly archives: December 2015
free login bet365?live streaming_Welfare offer w88?company_free login no deposit bonus codes mobile
The propensity of conservatives to stack the deck in their favor never ceases to amaze. Still, obvious cheating aside, I actually do think this is an idea progressives should advocate for here. Requiring a 6-3 Supreme Court majority to overturn federal legislation would be at least a modest check on the entirely?unchecked power of the judiciary. Progressives refrain too much from attacking from attacking the Court, in part because?that just isn't done, partly because they hope to wield that power in the future. But nobody should wield that power. Overturning democratic acts of Congress should be possible but difficult. And to confront the obvious rejoinder, for all those who have allowed it to escape their minds:?Roe (and Doe)?overturned?state law.
I think part of the Trump phenomenon that people aren't getting–one that I think is massively responsible for his popularity and staying power–is that Donald Trump is a genuine right-winger. Allow me to explain. Most of what we call right-wingers in America are quite different from what goes for far-right around the world.?Very rarely does this type of person include a devotion to minimal state/Austrian economics–Marine Le Pen is to the left of Francois Hollande's Socialist Party on a number of issues, and Vladimir Putin has not only?greatly increased spending on social programs during his presidency, but has refused to eliminate industrial subsidies of the sort that sustained working classes in the West until the 1980s, when right-wingers killed them off in the name of efficiency (even though those savings often wound up being a lot less than expected). But they're not leftists by any means–genuine Marxism has an internationalist component and envisions some kind of solidarity not only between the races and genders but among working classes of different nations. The far-rightist typically wants more socialism for the dominant group, and less of it for minority groups, coupled with vilification of those minority groups. It's a natural application of tribalism and hierarchical thinking. Trump's not calling for new social programs for white folks, not that I know of. But the overall outline is very familiar. (Incidentally, I have a strong belief that the UKIP in Britain has been a conspicuous?failure in this trend precisely because it doesn't follow this paradigm–it's basically just a more extreme version of Toryism, and thus has been unable to compete successfully?in the deindustrialized North, often believed to be fertile ground for such an appeal.)
The dream is over. Lindsey Graham has dropped out of the presidential race. This?Times infographic from last month shows just what an exercise in futility his entire campaign was. Nobody but nobody likes the guy:

Hmm, sounds Muslimish – bomb it!

30% of Republican primary voters nationally say they support bombing Agrabah. Agrabah is the country from Aladdin. #NotTheOnion

— PublicPolicyPolling (@ppppolls) December 18, 2015
Just sayin' :
Hampton Creek CEO Josh Tetrick told Quartz that the …?word "just" in the "Just Mayo" name is intended to mean "guided by reason, justice, and fairness," not as "simply" or "only."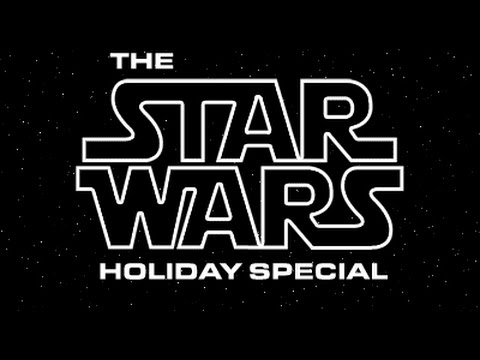 I seem to be one of the very few people who is basically indifferent to the imminent release of?Star Wars: The Force Awakens. I may see it, I may not see it, but?I don't really have any feelings about it one way or another.?You might think this is my usual contrariness speaking, and it probably is to some degree. I guess my feeling is that, whatever the novelty of expertly repackaged old entertainment with a nostalgic bent back in 1977, pretty much everything is repackaged entertainment with a nostalgic bent these days, at least in film, though admittedly not often expertly assembled. Having seen Abrams's?Star Trek movies, I'm sure the film will be entertaining, though since I have seen those films, I wouldn't expect much more than that. And making it even less special to me is that it comes after a decade which has been flooded with fantasy-themed films. Which is all fine, but it doesn't move me to care all that much.
Civil society?in this country has?gone nuts:
Schools in Augusta County Virginia will be closed on Friday after a calligraphy lesson prompted a disturbing anti-Muslim backlash.

The controversy started when a lesson in World Geography class asked students to try to copy an example of Arabic calligraphy. The phrase was a statement of Islamic faith but the students were "not asked to translate the statement or to recite it." Rather, the purpose of the exercise was to give students an "idea of the artistic complexity of calligraphy."