From the monthly archives: February 2016
free login winamax app_login bonus bodog forgot password_free login m888bet
As usual, I didn't watch them, because I have some minimal amount of respect for my short time here on Earth. But so far as I gather, the following things occurred:
I can't say that I buy into?a lot of the fainting couch in this article but it has some salient points about Hillary's godawful?political instincts and Bernie's potential trump card (ahem) in a fight against Trump. ?To wit:
Rubio now?basically admitting that he's not going to win a majority of delegates. I really don't understand (a) why his message up until the moment Trump gets that last delegate isn't, "We're going to get a majority of delegates and win the nomination on the first ballot," (b) why he would think that this statement would be in any way reassuring to his?beleaguered establishment backers, as it now makes the best case scenario look like the sort of convention brawl we haven't seen in fifty years (and even longer than that for the Republican Party–about?80 years for them, really) (c) why he would just assume that he'd still be able to count on establishment support after failing to stop Trump & running a poorly strategized campaign. Given that Rubes?couldn't handle a modest drubbing from Chris Christie, is there any reason to think he has either the brains or the guts to handle the pressure of a contested convention??This statement doesn't bode well for his ability to handle the pressure either.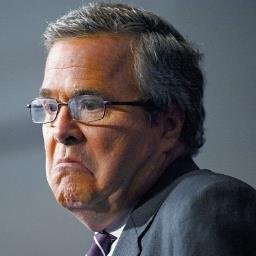 Not looking so good?for a third place finish?for the pallbearer of the Bush Dynasty (W., of course, was the killer), and it's unclear what cards he has to play to get into third place. Nevertheless, I wouldn't be surprised if a bunch of "Marco Rubio has a secret gay lover" posters mysteriously found their way into the hands of voters. It's how both his father and brother?rolled, though Jeb!'s pretensions toward old-fashioned civility seem to be much more deeply/delusionally held than theirs were, in which case he is truly useless.?Jeb! shows you just how far all that WASP shit will get you when you don't back it up with strategic racism or pointless, deadly wars.
This Eric Loomis summary of the contributions of every president in one tweet is well worth your time. The set?seems to skew heavily toward mediocrity.