From the monthly archives: March 2016
free login free £5 bet no deposit required 2019_Welfare offer online casino platforms_Welfare offer bodog review reddit
Sometimes?you really can't make this stuff up.
George Mason was a founding father… ?The law school at the university that bears his name is changing its name to the Antonin Scalia School of Law at George Mason University. ?Good lord. You are deemphasizing the name of a founding father to honor a man who fetishisized the beliefs held at the founding? Read more on Koch Brothers Create ASSLaw…
I'll be off traveling for a week. If recent history is any guide, some huge newsworthy event will occur when I'm gone (both the Scalia death and the beginning of the ISIS war happened at such a time), so what's it going to be? Iran launching a war on Saudi Arabia? Marco Rubio quitting the Senate and becoming a high school gym coach? John McCain punching Ted Cruz in the face? (It would be the best thing he's ever done, incidentally.) All I know is, it'll be something. Enjoy it!
John Kasich has made his case for staying in:
Mr. Kasich ignored all calls to step down. He campaigned Wednesday in Wisconsin, where the next Republican primary will be held April 5, and his advisers argued that the race's final stretch of 20 states, mostly in the Northeast, Middle Atlantic and the West Coast, put Mr. Kasich in a far stronger position than Mr. Cruz to halt Mr. Trump.
I don't really know what to think about the protests happening at Trump rallies. My instinct is that this is giving him even more media exposure and only helps to boost his image. But who can really know. What do you think?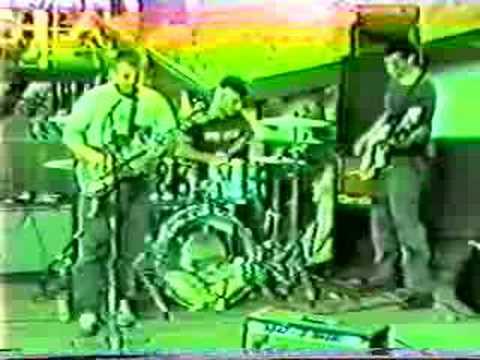 I'm actually pretty excited about the possibility of my home state deciding the Republican nomination. California is perpetually ignored, typically because it schedules primaries well after the contest is over, and it's never competitive in the general. Politicians?only come here for money. I remember reading once that Obama hasn't delivered a single public remark here since becoming president, which may or may not be true (I have no idea), but wouldn't surprise me. And it's fine. They?have to allocate their?time wisely, I get it. But I can't remember the last time I saw a presidential campaign ad here (given how gerrymandered the state is, most of the political ads one sees here are proposition ads, I find).
Just something to noodle on. ?If the Republican establishment is somehow able to subvert Trump's commanding delegate lead, he may very well decide to run as an independent; because, quite obviously, this is 100% about his ego and nothing else. ?To run as an independent, a candidate has to petition each of the 50 states (and D.C.)?to get added to the ballot, which requires gathering a certain number of signatures in?each state. ?Estimates put the total number of signatures Trump would need to gather?at around?880,000?across all states, which would obviously be a pretty easy feat for The Donald.