From the monthly archives: May 2016
free login NBA Betting _login bonus fun88asia.com?login_login bonus how to download bet365 app on iphone in india
Now that it's going to trial, I have to say that I'm really gratified that Bill Cosby had his downfall while he was still living. It's very easy to imagine a scenario where Cosby dies in, say, 2010, and none of this stuff ever becomes more than whispers. I remember well when Michael Jackson died and people decided (for a time, anyway) to engage in the uncomplicated hero worship people seem to want to engage in with beloved entertainers. While the Cosby stuff was "out there" it hadn't been picked up by the media, and had he died before it happened, that silence would no doubt have continued. It's easy to imagine that happening to Cosby. If they ever had come out–and it's hard to imagine all those women going to the trouble of getting?their stories out there about a dead man–they would have been vastly easier to ignore for all the people who grew up on his shows and loved him with the sort of precritical attachment?that one finds among many fans of, say,?Star Wars.
Aside from Alan Simpson and Erskine Bowles (you remember the Simpson-Bowles committee, don't you?)?and the trying-too-hard-to-be-nice post-midterm choices of Bill Daley and David Plouffe* to run the White House,?Debbie Wasserman Schultz is the worst personnel decision that Barack Obama ever made as president. Granted, in substantive terms she's the least damaging. She didn't talk Obama into some dumb obsession with a debt deal, or try to bond with Republicans about hating regulation (!), or to convince him to make a deal when Republicans threatened default. She didn't come up with a deficit-reduction deal that included tax cuts for rich people and Social Security cuts, and then provided Republicans with years' worth of talking points about how Obama was rejecting "his own plan"?that they opposed too. Those were not good things. But while?DWS is the least harmful she's also the most useless:?someone who for some reason was given a fairly important job and has made a hash of it from day one. I've criticized Bernie Sanders for some of the ridiculousness of his self-contradicting message of "fairness," but he has a point in that it really is a problem when the head of the national party isn't credible as an honest broker in a nomination fight. Presidential nominations are one of the few times the DNC is actually meaningful aside from fundraising. It's extremely important in fact: it essentially sets up and runs the whole process, and is at the center of mediating disputes between the candidates. Or at?least, it should be doing that. Instead it does stuff like this. Or this. Schultz fucking this?up is like the Secretary of Commerce fucking up the Census. You have one thing to do. Just one. And if you screw that up, what good are you??So I heartily agree with Atrios here, long since time for her to go.?I sort of wonder if this isn't Clinton trying to sidestep a sticky situation in having to decide to keep her on or not.?If so, clever thinking on her part: it looks bad dumping her or keeping her,?after all.
Gillian Anderson would make a pretty awesome secret agent, but I'll never understand the argument?of why James Bond?specifically?should be played by a woman.?One really has to wonder why people think?that it would be some feat of social justice to have an antiheroic libertine violent sociopath played by a woman?at last.?So far as I can tell, the reason why you hear this about Bond and Doctor Who is basically because they've been around a long time and only men play the character, and women don't really anchor?equivalent tentpole franchises. Which is wrong–those should exist!?But making the character of Bond female (or a gay male) is basically chucking out the source material altogether and starting from scratch with a brand new character with the same name, which is fine–you're perfectly free to deprecate?Fleming's work–but it should be so identified, is all, and it's not as though "I like it as it is" isn't a sufficient counterargument to this. (On the other hand, I see no particular reason why we couldn't have a black Bond. It could provide a different take on?the character's essential outsiderness.) And if we're going to chuck Fleming's character anyway, why not just create a new character altogether and start a different series of films?
The neocon links are definitely a big part of it. Foreign policy in general is going to be a disaster: Clinton is often talked about as someone who can learn and change, but on foreign policy that is not at all the case: she's an ideologue on military force, she's going to get in over her head reapplying failed Cheneyite ideas, and Democrats aren't going to back her when this happens. And aside from that, this is a person who routinely makes massively bad errors in judgment–the private email server, while certainly not criminal, was?a major error in judgment. The banker speeches and various other forms of buckraking were major errors in judgment. And then you have something like this, which…what can you even say? This feels like Clinton going off the cuff, which reminds one of why she presents herself as she does. I find Abramson persuasive that much of these problems are due to Clinton trying to preserve some perimeter of privacy, not (as was so often the case with Bill) outright dishonesty, which is entirely fair, though her complete inability to make this case?is problematic. And while that explains her unwillingness to release what was said in the speeches, it doesn't explain why she gave them in the first place. Bad judgment piled upon bad judgment.
Read more on Why Hillary Clinton Will Make A Terrible President…
Don't mean to be?one of those people, but I was actually at this show–or, at least, one of the shows that they stitched together to make the special. What? You actually thought that live albums represented one single performance beginning to end? Sorry. Next you'll tell me that movies are all shot in sequence, and that?great musicians just have songs pop out of their brains fully formed, and maybe after that you'll favor me with tales about your homeland, A?World Without Artifice. Anyway, there's some really good, perceptive stuff in here. The bit on language and politics is particularly insightful. I've long maintained that comedians are our public intellectuals now, and while some people find this absurd I don't think it is. Many comedians are idiots and frauds, as are many intellectuals, but at root it's all about developing a point of view and expressing one's ideas. It's an intellectual connection when it works, and when you consider the cases of, say, Oscar Wilde and Dorothy Parker, who seemed to want to be comedians of a sort, the lines become even blurrier. Do people object to this because comedians haven't read enough?great?books? Is that it? Oswalt certainly has. And written some too.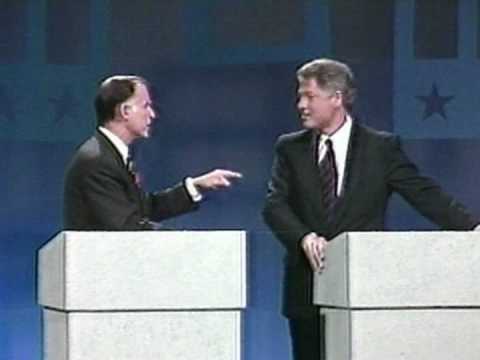 Guess I missed the?en masse freakout about Bernie Sanders yesterday. I will say that what happened in Nevada is a bad look for Sanders, and his idea of fair play is as self-serving as?the Republicans' idea of the First Amendment. America has had particularly bad luck with presidents who combined self-righteousness with stubbornness, who regard all criticism as illegitimate and all opponents as corrupt–off the top of my head, this is a category that includes Dubya, Jimmy Carter and Woodrow Wilson. I'd be hard pressed to think of any?bigger presidential disasters in the past century than those three, and of late Sanders has been displaying all of these traits. Warning flags, shall we say.
I finally got around to reading Jane Mayer's?Dark Money. I'd definitely recommend it, though with some provisos. The first 170 pages or so were quite excellent, going into detail about plutocrats familiar (the Kochs, Richard Mellon Scaife) and unfamiliar (John Olin, the Bradley Brothers), their lives and all that. It was largely stuff I didn't know. After that, it gets into how these dudes set up their operations, which I knew a bit about. Then it got into the Obama years. It wasn't exactly pleasant to relive the 2010 midterms or the debt ceiling crisis or the Wisconsin labor fights, and although Mayer threw in some interesting details I didn't know, it was mostly familiar ground to me. Obviously, though, the general public is going to need more setup than those of us who follow things obsessively.