From the monthly archives: July 2016
Welfare offer home casino_Welfare offer bet365 apk iphone_bwin promos
This is a fairly trivial?gripe that I probably feel more intensely than I should, but I find it utterly bizarre that every negative story about a candidate apparently has to involve an analogy to Richard Nixon. Trump's aggrieved and holds grudges? He's like Nixon. Hillary's secretive? Nixon. Trump's love of power?is Nixonesque. Clinton's ambition is Nixonesque.?Nixon. Nixon. Nixon. Is Nixon the Rosetta Stone of political flaws? I doubt it–more the first resort of the lazy pundit. I do have to laugh at the funny way the online Nixon vents about?all of these, but one wonders why it's always Nixon. We've had 43 other presidents whose entire lives and careers can also be compressed into a unidimensional cautionary allegory, after all. Back in the day Jimmy Carter was the other one this happened to regularly, but that's fallen by the wayside a bit. Now it's just Nixon. And?it's really gotten stale. If everybody's Nixon then nobody's Nixon: if you can find the same Nixonian flaws in all politicians then they're simply not remarkable flaws. And if that's the case, then?who cares?
I will admit that I watched almost none of the?Democratic National Convention live, for the simple reason that I do not need to. I watched most of it in 2008 and less in 2012, but these conventions seem tailor-made to be consumed in the digested form that the web facilitates: so much chaff that can be immediately discarded, and it really is so easy to scan through it, reading and watching only the important stuff. A lot better of a plan than spending four days?watching mostly useless party functionaries blather on. I do have a few observations:
I listen to my politics news on NPR on the drive to/from work. ?All-too-often this week I've had?to whiteknuckle it because?upwards of 80-90% of the coverage of the DNC was a non-stop clusterfudge of pearl-clutching over?delicate Bernie supporters rage-pouting and yelling Boo! sometimes.
Is anyone else just done with Catholic Democrat politicians and their delicate, angsty dance between the Church's moral authority and their political prospects deeply-held moral beliefs on abortion? Look, it was a bit of a novelty?back when Mario Cuomo was cutting that particular rug, but we've been through this a few too many times for me to really care anymore (not to mention the?citation-fucking-needed that the Catholic Church still has any moral authority left to be reckoned with). Lemieux is right on the money with respect to Tim Kaine and his dumb mistake on abortion. Good thing Hillary?picked the safe, boring, competent guy, right?
I've seen this story a couple times:
North Carolina Republicans have apologized to Democratic vice presidential nominee Tim Kaine for mistakenly critiquing him for wearing a foreign flag during his acceptance speech. ?The state GOP sent out a tweet Wednesday night saying it was "shameful" for Kaine to wear the flag of Honduras during his speech at the Democratic National Convention…
One would think that convention bounces are the sorts of predictable, ephemeral things that data journalism and statistical predictions are supposed to account for and not be swayed by unless they're really different from the norm, but apparently not. Just a reminder that "numbers" are only as good as the person interpreting them, and that people can often get out of them exactly what they want to get out of them. I have to admit that the complete transformation of Silver into a conventional wisdom-spewing celebrity pundit happened a bit faster than I expected, but between his abysmal performance in the Republican primaries and his model giving Trump an even shot because his polling peaked predictably after his convention but before Clinton's, a more charitable explanation eludes me.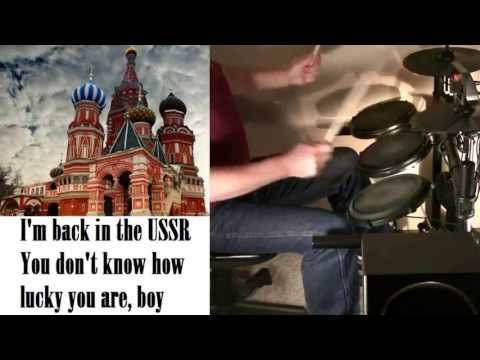 Pretty difficult to imagine a narrative more lethal to Trump than "he's another country's patsy," given?the tenor of his campaign and the extremely Russophobic (and largely older i.e. Cold War remembering) folks?that largely supply Trump's base. No idea where the story will?go, but given that he's based his whole thing on assertive nationalism, even what's out there now is pretty bad for him. You have to wonder if getting some cheap headlines (and the own goal of ending any of Wasserman Schultz's political aspirations) was really worth it, but as we've established before, Vladimir Putin doesn't really understand American politics.