From the monthly archives: January 2017
Welfare offer sporting casino_Welfare offer bet365 how to use bonus bet_royal panda free bet
It's sad in this day and age that there's any drama over how a California Democrat votes on the nomination of Jefferson Beauregard Sessions, but there sort of was. At least it's over now. Dianne Feinstein has decided, after solemn deliberation, not to support a proven bigot to enforce the law. Perhaps all those calls and stories about her voting for every Trump nominee got to her.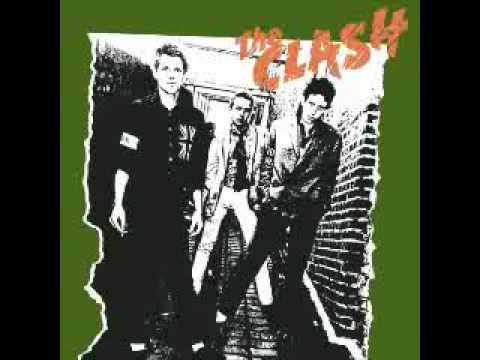 Before last week, there was a reasonable defense?against the accusation that?Steve Bannon was personally an anti-Semite (as opposed to someone who merely trafficked in such things as a publisher) that basically ran like this: the main evidence for the proposition is that his ex-wife said "he doesn't like Jews" in a divorce proceeding. Obviously, that's pretty bad. But as a rule, horrible accusations said during divorce proceedings–particularly bitter ones where?children or significant amounts of money are involved–have to be taken with a grain of salt, because?there are strong incentives to exaggerate and even lie outright. Minor incidents can become major ones?due to motivated reasoning and due to divorce lawyers trying to build?the strongest possible case for their clients.?I'd never say to discount such things but divorce proceedings are heightened, bitter, high-stakes affairs, and the awesome rationalizing powers of humanity cannot be denied. And that?was the only piece of real evidence against Bannon. Plus, the dude?loved?Seinfeld!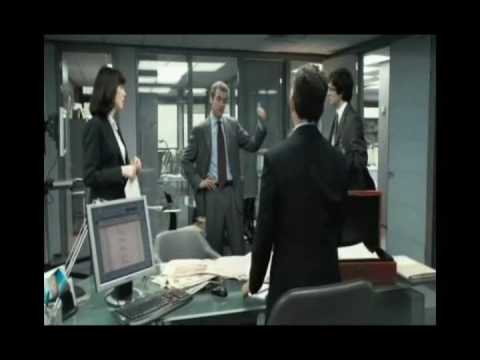 I'm not a particularly huge fan of Theresa May, the current UK Prime Minister, for a number of?reasons.?That being said, she has the thankless job of negotiating the UK's exit from the EU, which is?to say that her job is to shred the extremely favorable current arrangement her country has with the EU and figure out a new one in an environment where the remaining EU states have the ability and will to make the new deal as unfavorable to Britain as possible. Stupid as it is, it is the job she signed on for and it's not going to be easy, so?finding any possible source of leverage is going to be essential. Unfortunately, the one significant source of leverage seems to be throwing in with Team Trump and securing a UK-US trade deal right off the bat. And the corollary of that is that May is destined to become a Trump dignity wraith?for as long as they're both in office. Case in point: May was informed?of the Trump?de facto Muslim travel ban in advance. You can certainly argue that May's hands are tied thanks to Brexit, that she desperately needs a deal from these folks, that she holds none of the cards, that speaking out publicly would hurt her country even more?than it already will be, that as someone with Trump's ear a private word might carry more weight. This may all be?true. But the humiliation?for May has merely begun: given that pertinent US cabinet departments reportedly figured out what was happening with the ban?when it was happening, you have to wonder why May got this info in advance.?We know how Trump treats people that he has leverage over. Was it done to implicate her or to force her silence on the issue? As a favor for being one of the few world leaders able to stomach being in the same room as Trump, or to embarrass her right after her literal embrace of him? Who knows. It's not playing well for her is all I'm saying. As much as the Trump/Bannon geopolitical vision necessitates a US-UK trade deal as part of their vision to break up the EU, the UK needs it much more, and until it's ratified she's going to have to squirm to avoid?being pinned down on every horrible thing Trump?says and does, no doubt earning unflattering comparisons to Tony Blair in his courting of George W. Bush all the way. Admittedly, May has the excuse that she's trying to secure a real benefit for her country, while Blair had no reason to do what he did. Regardless,?it's going to be excruciatingly hilarious, beginning with that upcoming state visit.
In the end, however, [Trump]?will fail. He will fail because however shrewd his tactics are, his strategy is terrible—The New York Times, the CIA, Mexican Americans, and all the others he has attacked are not going away. With every act he makes new enemies for himself and strengthens their commitment; he has his followers, but he gains no new friends. He will fail because he cannot corrupt the courts, and because even the most timid senator sooner or later will say "enough." He will fail most of all because at the end of the day most Americans, including most of those who voted for him, are decent people who have no desire to live in an American version of Tayyip Erdogan's Turkey, or Viktor Orban's Hungary, or Vladimir Putin's Russia.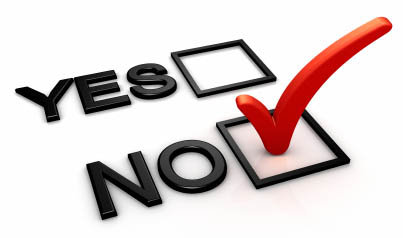 Bernstein makes some decent points but it all seems too clever by half. Voting no on nominees that are unqualified, have bizarre views, or have a history of corruption?should be the default. There's therefore no reason any Democrats?should be voting for Ben Carson's HUD nomination, as he manifests all three?(the first by self-admission). Reading Sen. Warren's painfully unconvincing excuses for supporting Carson recalls so much of the early years of Dubya, when Congressional Democrats voted how consultants told them to and then had to engage in these painful contortions when some of them?ran for president later and got grilled. Everyone remembers John Kerry's famous evasions to try to turn his votes on the Iraq War into some sort of coherent position when in fact he was just voting the way he thought (and was told) would win him the presidency. A major part of the appeal of Howard Dean–who wasn't much of a leftist–was that he could deliver straightforward attacks like this,?which the field of mostly sitting congresspeople could not. They'd all been listening to the same consultants, after all. They all sounded the same.
Here I was going to write this post about how Democrats should tell Trump to put up or shut up on his bogus fraudulent votes argument–the possible outcomes include his backing down, which would be humiliating, producing an accurate report finding nothing, which would also be humiliating, or producing a phony report, which would compound the original problem. But then he called for it himself. But he must know that this was just a bit of face-saving nonsense, or could he possibly actually believe it? His mind does seem to be a foggy stew of partly remembered factoids, so perhaps he forgot it was just face-saving nonsense.
I just listened to Josh Marshall's interviews of the two top DNC Chair candidates, Tom Perez and Keith Ellison. I'd recommend that y'all do so as well. They both come off as dynamic, smart people, either of whom would probably do a pretty solid job, and who seem to have similar, correct priorities. Admittedly, the Chair of the DNC isn't going to fix the massive problems with the internal culture of the Democratic Party singlehandedly. It is damning that the two great political talents who emerged during the Obama Era–Elizabeth Warren and Bernie Sanders–were neither products of the Democratic machine, but respectively?a career academic and bureaucrat and a guy who developed his own base as an independent. Hard to believe that this is?the same party that thought that a person whose only elective experience was a?fourth-place primary finish for governor would be a great candidate for the Pennsylvania Senate race. Anyway,?either Perez or Ellison would send a signal that there need to be changes in how the party does business and, frankly, having one of the party's top leaders not be a white guy currently eligible for Social Security is…exciting, though having said that I'd take back Harry Reid in a heartbeat.
Sickness over. Nothing much to say except that I saw?I, Daniel Blake and didn't love it as much as I thought I might. On some level it is a defense of the concept of the welfare state and a social democratic commentary on contemporary life, but much of it comes off as what conservatives point to when they want to abolish the whole thing–you know, unfeeling bureaucracy grinding people down, etc. It's doing this from a lefty perspective (Atrios often makes the point that accessing benefits should be easier than it is) but maybe it's just how it was presented that left me a little cold.?Pretty powerful just as 21st-century social realism, though, at a time when film doesn't have much interest in the lives of working people (or, indeed, reality at all). Definitely check it out and form your own opinions.