From the monthly archives: May 2017
Welfare offer betfred register_free login 1000$ no deposit bonus casino_free login 12bet mobile app
I realize that the answer to this question is that "they're white and rich," but I really do wonder why farmers are generally so in favor of Republicans. It's not as though they can yadda yadda away climate change because they cannot ignore its results directly–a realtor in Tulsa perhaps can but not someone who owns a farm and is very aware of the climate and dependent on it being a certain way to grow crops–and the downside to it is that their land eventually becomes infertile and they lose everything. Loss aversion is generally a very powerful psychological motivator. You'd think that this would trump the "gotta fuck over the hippies" impulse but apparently not. Also, not for nothing, cracking down on illegal immigration just means more expensive labor when it comes time to pick the crops. Like everyone else I'm mentally making the jerk-off hand signal when I read these articles about farmers going, "Well I voted for Trump but I didn't think he'd actually crack down on immigration!" but it's not like they're forced to vote for him! At the very least you'd think the Republicans representing these areas would be more moderate on these specific issues among others but I see no real sign of that.
I get why a lot of people thought Theresa May was a competent politician, superficially speaking. It's the same reason why (in memory of Roger Moore) a lot of people thought?The Spy Who Loved Me was one of the best Bond films, which it isn't. It's okay, but it just came at exactly the right time, hitting all the requisite points after a lot of bleh. May cut exactly the opposite profile of David Cameron?(i.e. an all-style, little-substance press-hound) right after he imploded, so I can understand why people thought the opposite approach would get the opposite results. But having a different style doesn't automatically mean that you're competent. Still highly improbable that Corbyn wins, but these days you never know.
Look, on some level whining about the one positive in an overwhelmingly terrible poll for Trump is sort of like Nixon being angry at only winning 49 states, but I'm doing it anyway. I feel like 2/3 of the nation seeing Trump as a strong person is likely correlated with why he won, but it really shows the limitations of a country that generally speaking more or less openly despises the arts, humanities and social sciences in that Americans often?really do not understand how human beings work. Trump isn't a strong person. His?resistance to criticism and resilience in the face of setbacks aren't the result of strong character, they're the result of defense mechanisms that mask a shockingly huge mass of insecurity. This isn't difficult to grasp from, say, his obsession with his electoral college win and inauguration crowd sizes, for starters. He's not even very good at disguising this, as some people are at least in public. I thought all this was obvious with Dubya, who was admittedly at least a lot more stable than Trump. It's amazing that it's so far out there but hasn't registered with the public, to such an extent that one has to wonder if the public is even capable of grasping even the most basic (i.e. oversimplified) concepts of psychology going back to Freud, aside from a half understanding of the Oedipal complex perhaps. Do they really not see a weak man obsessed with being seen as strong? Are their perceptive skills incapable of moving past the superficial? I truly cannot grasp it.
My unverifiable theory about US involvement in the Middle East (a.k.a. the Global War on Terror) is that, at it's core, it's mainly a product by Baby Boomers for other Baby Boomers who want their own WWII-style conflict?so as to measure up to their parents. Virtually all of the initial sales job–particularly for the Iraq War–emphasized this angle, full of inappropriate war analogies from "Axis of Evil" to "Islamofascism,"?as well as the endless?comparisons of Hussein to Hitler and all that. Circumstantially, you could also add in that the 1990s were when the WWII generation finally were eclipsed as the power generation and Republican foreign policy went from Brent Scowcroft to Bill Kristol and Democratic foreign policy went from Warren Christopher to Madeleine Albright (admittedly not exactly a typical Boomer but ultimately a hawk little different from Kristol and the lower ranks became Sam Powers and Susan Rices, etc.). In this view, 9/11 was less a cause than an excuse to finally abandon a peacetime footing. And obviously, the media helped a bit along the way, blowing "Black Hawk Down" from a misconceived but fairly limited blunder to the worstest decision of a commander in chief of all time, but sending thousands to their deaths after 9/11 meant that Dubya was a national hero for years.
Read more on Eventually We Will Depart The Middle East, Having Left Behind A Shameful Legacy Of Failure And Death…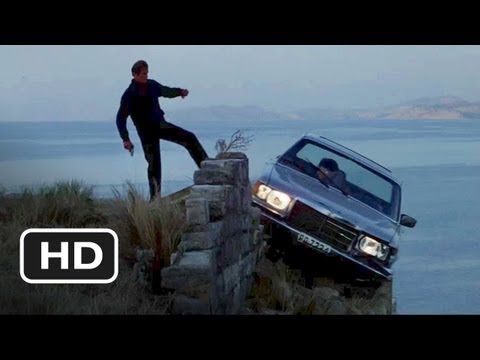 Kind of amazing that we went so long without a single fatality among actors who played James Bond. Unfortunately, it couldn't last forever. Moore was far from the worst James Bond–he had a coherent take on the character, which not all of the actors who played him can say–though it didn't help that most of his movies ranged from bad to merely average without much he could do to fix them. But?Live And Let Die and?For Your Eyes Only are both quite good series entries, and I particularly enjoy the latter. It's one of the series' periodic back-to-basics entries after going much too far, in this case after the utterly indefensible?Moonraker, and while plotwise it doesn't veer too far from the sorts of stories the series was doing at the time, there are some surprising and fantastic moments that elevate it (not to mention?one of the more formidable female characters the film series ever created).
If you're like me, you're probably tired of hearing comparisons of Donald Trump to Russian President Vladimir Putin. Aside from some similarities in worldview, Putin's understanding of and experience with government, as well as his understanding of power, make him quite unlike the former reality television host. Still, I do believe in being part of the solution when I can, so here I go. People, if you want to compare Trump to Russian autocrats, there are some additional, and better, choices:
Read more on Six Russian Autocrats That Resemble Donald Trump More Than Vladimir Putin…
W
hat god do I need to pray to in order to prevent?this preening self-obsessed asshole from re-entering public life? ?Joe Fucking Lieberman?? ?Really???
Joe Lieberman, the former Democratic vice-presidential nominee, is the front-runner to be named FBI director, according to several White House officials and advisers.