From the monthly archives: September 2017
betdaq streaming api_Welfare offer casino gift giveaways_betfair casino promo code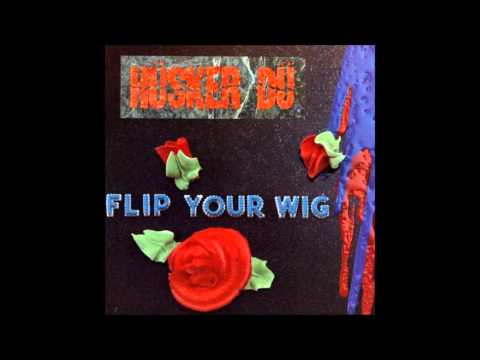 Trump was smart to fire Price over the planes, and honestly he should dismiss Pruitt and Shulkin too. It's too dicey to give your own base–motivated as it is in no small part by resentment–a reason to resent you, and this is top resentment fodder. I doubt that he will because liberals hate Pruitt so much. Trump doesn't give a shit about principle or justice, he's more a "make an example" type of guy, and the example has been made. The funny thing is that he probably thinks this will be the end of it…
So Saudi Arabia let its women drive. Good for them. But the perspective on this is bizarre. Saudi Arabia is currently?the only Muslim nation that does not let women drive. Seriously. That this is treated as some great benificence bestowed upon the fair sex is laughable. They are literally the last reactionary outlier on this. The press angle on it has been positive when this really should be treated as an embarrassment that something so obviously impractical was kept alive so long just because of dogma.
I recently finished reading?Northern Men, Southern Principles by Michael Todd Landis. I would recommend it! It's short and interesting, telling the story of the run-up to the Civil War from the perspective of the doughfaces, the titular Northern men with Southern principles. It does a good job of describing the personalities and motivations of that particular group. Some had a direct financial interest in slavery, others just kind of dug slavery and white supremacy, most were extremely hungry for power and that was what you had to do to advance in the Southern-dominated Democratic Party of the day. But it is interesting how many of them saw themselves as the reasonable pragmatists trying to stop a breakup of the union and war. Of course, they were doing nothing of the sort. The compromises were heavily tilted in the direction of slave power, with some fig leaves to make it seem not entirely one-sided. And when eventually the white Southerners dropped the fig leaves, they kept on taking orders, up until they destroyed themselves politically and the Civil War began.
Amy Klobuchar will not be the next Democratic presidential nominee.
Breaking: Graham/Cassidy bill pulled. Now there is an opening for bipartisan agreement to be reached to fix ACA. Let's get it done.

— Amy Klobuchar (@amyklobuchar) September 26, 2017
I've written this before, but the idea of just passing whatever to get healthcare over with is one of the weirdest ones from Republicans. Sure, if you pass a good bill that has been rigorously examined, then maybe it takes care of the subject for awhile. Passing some hastily assembled piece of junk that nobody except the lobbyists who wrote it has read is only going to create more problems that will have to be addressed. Admittedly Republicans might choose not to address them and just let Democrats fix them next time they're in power–and of course obstruct and yell all the while, hoping that public amnesia and the gullible media will help them out (which they would)–but the next unified Democratic government isn't going to fart around for eight months while wonks circle-jerk themselves over market mechanisms like the last one did, in the process giving them an in because nobody understands what is going on. My guess is the next Democratic health bill will be to expand Medicare to people 50 and over, expand Medicaid to 200% of the poverty line, and put a public option in the exchanges. Republicans will oppose that as well, of course. But it'll be quick and popular, and ultimately Republicans would be unhappier as a result.
It is amazing how poorly Bay Area political leaders have managed to handle massive growth in the area. An 80% rise in traffic since 2010 (about right by my own highly empirical observation) really shows the level of collective failure. To be fair, it's not evenly distributed, and some cities have done their part. But this is ultimately a massive decline in livability for most people despite ever-increasing costs of living. (A massive expansion of BART would help, of course, but in the real world it has a hard enough time paying its people and keeping up maintenance.) And then there's this guy, driving home the cluelessness:
I'd be shocked if either Graham or Cassidy wrote so much as a semicolon in the bill that bears their names. Honestly at this point, I don't know why anyone who actually cares about policy would bother to get into Republican politics (and, just by my own unscientific observation, fewer and fewer do). The policy ideas flow from rich Randian donors to the think tanks and lobbyists they pay, who draft the bills and slip them to not particularly bright legislators who won't ask any questions and cherish the attention. We've seen this only a few million times before, but the tell is always that the "authors" of the bills in question can't answer even basic questions about what their bill does, and while sometimes those are probably just lies, they're often just so uncalculated that they only make sense as basic ignorance rather than lies. Remember all the "read the bill" nonsense from when the ACA was passed? Heh.