From the monthly archives: February 2018
Welfare offer usa no deposit bonus codes 2019_login bonus win real money online casino for free_Welfare offer fun88?review
The reason I've never thought Trump would get re-elected (incidentally, didn't he already announce his re-election? I thought he did it like right away…honestly this timing does not strike me as a sign of strength) is that he doesn't know how to make Americans (particularly a critical mass of white ones) feel good about themselves. This, unfortunately, should not be taken lightly. True, in 2016 he was facing a candidate who (outside of her own fanbase) was incredibly bad at it, and the stuff in the air back then–your BLMs, your discussions of privilege–were the sorts of things that were going to make that critical mass of white people mad. The desire for white people to feel good about the country and its history require ignoring the longstanding inequities due entirely to race (or, if not ignoring, then outright blaming the victims), so this is what happens.
Part of what is so infuriating about Bush or Nixon Nostalgia is that it fundamentally misunderstands the nature of the Republican Party over the past few decades. With the exceptions of Ford and Bush 41–neither of whom lasted longer than a single term or really put any lasting stamp on the Republican Party, with the exception of some of Ford's staffing choices–every post-Eisenhower Republican president has been defined by how much more power the nuts got than they'd already had. They had more power under Nixon than they did under Ike (which wasn't zero power, but it was sharply circumscribed to places like list of casino gamesthe Agriculture Department), more power under Reagan than under Nixon, more power under Dubya than under Reagan. It has reached its peak under Trump, but that doesn't mean that any of them was a golden age of moderation necessarily, just ultimately that the wearing down of empiricism and toleration of opposing views has just made crazier and dumber things ever more possible. Shrub was as one-sided as you can be on Israel-Palestine and he didn't move the embassy to Jerusalem, for example. Trump ultimately did. But so it was also with supply-side economics. Or the Iraq War.
The response of people to the most recent school shooting has been encouraging. It surprises me and, also, I'm pretty sure the NRA was caught entirely flat-footed. It's plainly obvious that their usual methods of controlling the conversation aren't working because the other side isn't playing their usual side of the script, and they are positively scrambling. Aren't liberals supposed to perpetually call for reasoned dialogue and everybody getting together in a room and hashing out a compromise? Not this time. Honestly, stuff like this is the absolute best sign that things are going off track for them. David French is, of course, entirely wrong in his analysis, but the promising thing in the piece is the genuine and obvious fear on the part of the author, which we can assume is representative of his audience of conservatives. This is not what they're used to dealing with, and they honestly have no idea how to do so. Ditto David Brooks's "let's focus on the real victims of school shootings: gun owners" article (not linking). Deploying the civility card is the obvious move they can make, I suppose, but it certainly seems as though we're past the point where that is going to be effective. Not after years of Donald Trump turning civility into the joke that it (usually) is. And virtually everybody knows that if they're not afraid of you, they're not going to try to placate you.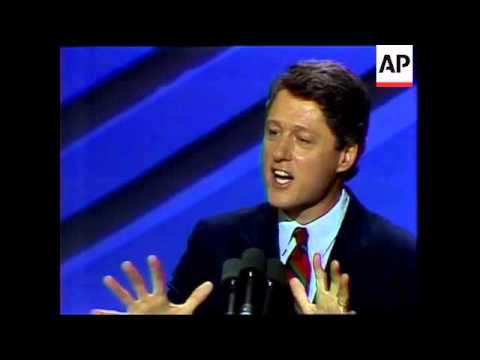 The true disaster of modern liberalism was the 1988 presidential election. The disaster was twofold. The first part was not being able to roll back any aspects of Reaganism. George H.W. Bush didn't really build on them (with the exception of Clarence Thomas), but he wouldn't much roll them back either. Given how eager Jim Wright's House was to confront Reagan during his last two years (with some real successes against the lame duck, not that Republicans want to remember that), it's hardly difficult to imagine at least a partial rollback occurring. Plus, the Democrats had control of the Senate from 1987 and had dumped the ineffectual Robert Byrd as Majority Leader after a single Congressional term. All they needed was a president to sign the bills they sent him. They wouldn't get one.
Readers will remember that my reaction to the Bernie Sanders campaign at the time was somewhat ambivalent. He was a problematic candidate in some ways, and I wasn't really convinced he could deliver. But I did know people who were super-involved with Sanders's campaign, and aside from people being sick and tired of the Clintons, the motivations I got from them was a tiredness for constantly being on the defensive, of constantly having to react to the right-wing instead of being proactive and pushing a broad vision. Clinton backers invariably would say that there wasn't a huge policy difference between them but this was simply untrue. Their voting records were similar, but Clinton flat-out did not want single-payer healthcare and the means-testing bullshit was a cowardly way of saying that she didn't want free college either. That's two big differences there. And that's not even the right distinction between them. Clinton, fundamentally, offered another four years of the defensive crouch. Which is not to say that I don't wish she'd beaten Trump! But her agenda was not a very good match for the problems we face, and she lacked the force of personality of a Barack Obama to make us believe in spite of the evidence.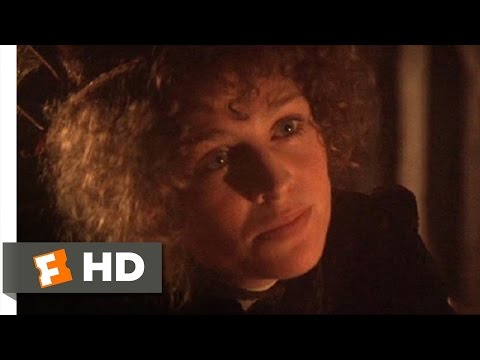 The ultimate conclusion of this logic isn't that Democrats shouldn't take a stance on guns, it's that Democrats should never take a stance on any issue. It proves too much. If you were to substitute in abortion for guns the argument would be the same. Admittedly, that was also suggested some time back, but pro-choice groups have more power in the party.
Read more on "You think small, McCabe. You think small because you're too afraid to think big."…
This strikes me as a fair take on the man and his legacy. I actually did attend one of his Crusades in my youth–not too much of a story to tell, just that it was at Candlestick Park, and that I got to go on the field. It wasn't hugely memorable or anything, I don't remember his sermon at all. It was just church, basically, but on a different night. (Also, this is neither here nor there, but Candlestick was a great stadium. I've not yet been to its replacement, which they conveniently put in one of the least picturesque and most traffic-clogged corners of the Bay Area so that Googlers could have luxury seats, and probably never will. But I digress.)
I recently read Tim Weiner's?One Man Against The World. The book was published in 2015, and obviously was written before then, but it is amazing just how close the portrait Weiner draws of Nixon seems as though it's a pointed metaphor to Donald Trump. Perhaps he was just a little ahead of the curve? Admittedly, there have been?a few books on Nixon at this point, and there are only so many times that you can go through the same events, but Weiner's book really goes all in on the depiction of Nixon as a paranoid narcissist who had no real belief in the rule of law and had no scruples on attacking any branch of the government that might have tried to impede him. Admittedly, not the freshest comparison, but I genuinely didn't know the story about how the Chairman of the Joint Chiefs planted a spy in the executive branch that would feed him documents–Nixon kept him, and the rest of the State and Defense bureaucracies, entirely out of the loop. Which is insane–the nation's top-ranked military officer was spying on his own civilian bosses. And, in all honesty, was not wrong to do so. The entire incident was quickly swept under the rug, but if that headline appeared tomorrow, would you really be surprised? Also, Nixon wanted to fire J. Edgar Hoover for refusing to illegally wiretap his enemies (Hoover had, by that point, begun to pivot from his earlier practices, sensing that his legacy would be tarnished by them). Admittedly, he didn't actually do it because Hoover died, while Trump did fire Comey. Still, there are all sorts of little bits in there: Nixon's desire to destroy the State Department mirrored Trump's, the wild mood swings resulting in wilder policy swings (Nixon went from wanting to nuke Hanoi to wanting to get out of Vietnam to bombing Hanoi again, etc.). Nixon even cracks about the "moderate intelligence" of his supporters. This is in a book that came out the month before Trump announced his candidacy!