From the monthly archives: March 2018
login bonus betway jackpot bonus_Welfare offer w88?login?dashboard_Welfare offer bodog let it ride
If you're looking for some weekend entertainment that's just a bit off the beaten path, I recently watched?Intacto, a Spanish film from the early 2000s. I get how people can get burned out on the magical realism that so frequently crops up on Spanish-language cinema (and literature), and?Intacto certainly includes some elements of that, but this movie bears no resemblance at all to, say,?One Hundred Years Of Solitude:?the treatment of the magical elements is not really different from how, say, a Hollywood film about a world where luck is a commodity might handle the subject. Perhaps that's not a very enticing way to sell it, but by that I mean that it isn't played for poetry or whimsy, it's instead just the backbone of a brutal world where luck is just one thing among many that people buy, cheat, and steal. The parallels of the "luck economy" and the real-life predatory capitalism economy are sharp but not overdone: there are haves and have-nots with luck, people get chewed up by the system, and there's even a metaphor to human trafficking, are of which all done artfully, not to?Crash levels of excess. There's a great attention to detail and realism, and the understanding of human nature is just so damn accurate that it really feels like how it would be. Admittedly I'm making it sound super-cerebral but it does have good characters and a solid plot, good pacing, etc. It's exciting and brainy! I suppose the ideas stuck out to me because as rare as that sort of filmmaking was in the early 2000s, it's way rarer now. I'm kind of surprised there was never an American remake right after it came out–the script is really strong, and the concept would work fine in this context–though large chunks of the movie are actually in English, for whatever that's worth. Check it out: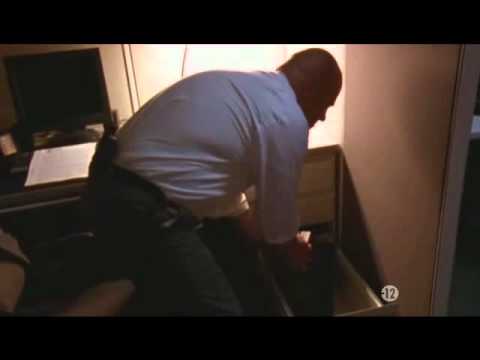 I kind of wonder how a policy whereby any cop who shoots and kills an unarmed person is just taken off the streets automatically, immediately and permanently would work in preventing the deaths of young black unarmed men. Not saying the cop in question should be automatically fired or arrested, however bad the processes are for that at the moment, we should have processes for that. But it's not a little mistake and the fact that it so often happens to a very specific demographic of people suggests that cops somehow manage to keep their fear for their lives in check when it's, say, a group of Asian kids at midnight in a park. It's obviously an incentive structure at play that makes this occur in the way that it so often does, and changing that incentive structure could maybe change the occurrence. I don't fancy that one simple tweak would end it all immediately. But as part of an overall solution?
Not that Trump isn't a horrible person, but it seems fairly obvious that he has a personality disorder (my guess is narcissistic personality disorder with a bit of histrionic and antisocial–it's common to have more than one at once as they all share many characteristics). These people are scary, and rightfully so, but it isn't entirely within their control and there is no cure for it. Mitt chooses to be a lying, heartless asshole. He could choose to be somebody else, somebody good–it's not like he's beatable in Utah going under any ideological profile–but he won't. It's totally his choice.
Read more on Mitt Romney Is A Worse Person Than Donald Trump…
Nationalize gun manufacturers. The abortion fanatics showed how attacking the supply side of the equation can get around a legally mandated demand regimen. So just buy out all the manufacturers and have the state produce all firearms, and therefore control exactly what kinds and how many could find their way into civilian hands. This would have the side effect of eliminating the NRA and the noxious political clout this group holds.
The real thing for me with this John Bolton nightmare is that it puts the lie to George W. Bush nostalgics. Bush gave Bolton two different jobs. He had to go above a (Republican) Senate's head in order to get him the second one. I'm honestly not sure what the real difference is between Bolton and Cheney/Rumsfeld, aside from the latter two having a lot of?respectability and?D.C. contacts?who apparently thought it indecorous to mention that both were complete incompetents who fought a war without thinking through the aftermath or even properly provisioning an army, not to mention scary authoritarians to boot. Bringing that stuff up just wouldn't do! Bolton, though, was always taken as a raving nut, though I struggle to come up with any substantive differences in policy or temperament really. Again, Trump is not all that different from George W. Bush, just more reckless, more ignorant, and less competent at getting his way. He does some things that were too dumb even for Dubya, but it's not like the latter represented this golden age of Republican reason. It was just one less citadel that the nuts had stormed.
The best face I can put on this is that McMaster is a nut who was taken as a serious man by the Very Important People, while Bolton is seen as a nut by them and by about 73% of the public and is bound to be constantly undermined by the NSC staff, particularly considering that virtually everybody who's ever worked for or with him has come to despise him. The leaks will be enormous.