From the monthly archives: April 2018
Welfare offer free spins no deposit mobile casino_login bonus bet365 full screen plug in_login bonus winamax sport
People say this and it's true, at least for the ones that seriously try to do the job. Of course, if you just shoot random unarmed people with no penalty, that's not really all that hard, now, is it?
What do you think of when you think about the canon of literature about race in America? I'll be honest, I think of a certain sort of book. You've read this kind of book. It's lyrical and beautiful. It's brutal, sure, but tasteful. It's respectful and humanistic. It is above all optimistic. You've read it before. It's got lots of blurbs on it, and it wins awards too.
A full employment plan is both brilliant politics and potentially great policy–it would utterly wrongfoot Republicans given that they've been spending the past few years slapping work requirements onto every conceivable benefit there is. They'd twist themselves into knots over it. And it's a way of using government that working people would likely favor. It's probably a good sign that Jonatahan Chait feels threatened by this idea. After spending a good deal of time talking about how hard it would be (and perhaps it would be!), he seems to think this is a really strong closing argument: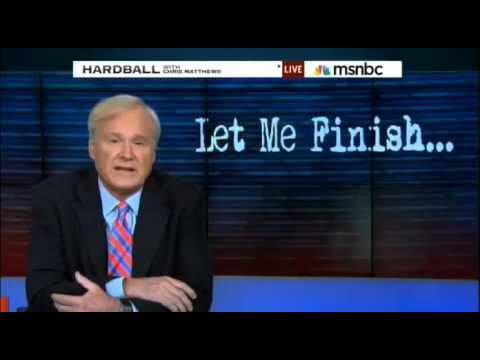 The forced retirement of Paul Ryan prompted a lot of stock-taking about his questionable legacy as an independent wise man of Washington, and a lot of talk about how he managed to convince Washington elites that he was a committed deficit-buster despite the inconvenient reality that he's the opposite. Rand Paul somehow managed to pull off the same trick on foreign policy. He often talks big about opposing endless war but, fundamentally, the younger Paul is not the elder Paul. Ron Paul was–and is–a crank with way too many connections to scary racists. I'm not a huge admirer. But he was comfortable with being an outsider and iconoclast, even occasionally voting for stuff like the repeal of Don't Ask, Don't Tell that his party didn't want. Doesn't make him good, but it does make him different, at least. Rand Paul is a "team player" whose iconoclasm is limited to holding up bills that are going to pass regardless. It's less iconoclasm than being a gutless gadfly. Politics is about compromise to a significant degree, but there's compromise and there's surrender.
Not the biggest thing in the world, but somehow Comey's obsession with Reinhold Niebuhr somehow explains everything wrong with him. Now, I've read Niebuhr. I read something like four books of his (The Irony of American History, The Essential Reinhold Niebuhr?[which clocked in at barely 200 pages, a serious burn], and?The Nature and Destiny of Man, Parts I and II), back in a period where I was really trying to cultivate an identity as a lefty Christian. And for the life of me, I couldn't tell you anything from any of them, with two exceptions: an essay on whether God has a sense of humor, and some of the arguments from?The Irony of American History. The former was promising in concept but plodding in execution. The latter is a perfectly good book. But other than that, it really is notable just how little I took away from the man's writing! I don't think it's because it was inaccessible, I don't recall having difficulty with the language or ideas. And it's not out of a lack of interest in ethics or theology: they aren't my major interests, but if properly approached I can get into them. And yet, there's a big black hole in my mind where all the Niebuhr I read should be. Frankly, I remember a hell of a lot more of the C.S. Lewis that I've read. Perhaps that's because I disagree with Lewis more on any number of things, moreso than Niebuhr, which made me think about what he was saying and why he was wrong that made it stick with me. Maybe. But I suspect it's just that Lewis, disagree with him or not, is just a better writer and thinker. Lots of damn dumb and boring people read Lewis, but he's neither dumb nor boring. All I can say for Niebuhr is that I don't think he's personally dumb.
Forget this. Joe Manchin knows as well as anyone what a joke Pompeo is as Secretary of State, this is just the dignified bullshit that he has to put out because he was successfully blackmailed by Mitch McConnell with the threat of actually spending more days doing the job they were elected to do, instead of getting the customary several months' off to just campaign. It's actually sort of hilarious. One presumes that these guys could have called his bluff by using the time to introduce popular bills that would remind their constituencies of just how good they are in the Senate, but apparently they're going to Jake Gittes this bitch and do as little as possible. Great.
There are enough think pieces out there about campaign books. It's not that difficult to understand their existence: perfunctory product that makes its only statement by existing, and is purchased by the hardcore supporters of the candidate (as well as by people in politics, I suppose). I do think that it might be interesting for a 2020 candidate to play with that convention a bit, perhaps by including a less-than-airbrushed biography, or by using the book to advocate something unexpected and unusual, but that probably won't happen. The audiences for these books have no expectations, and they get what they expect.
I complain enough about the guy that it seems only fair to point out when he does something good. The only reason so far as I can tell as to why marijuana legalization isn't the default, widespread view of elected Democrats is that a lot of old white men in the Democratic Party are forever spooked over the issue. So for that reason,?this is deserving of praise.