From the monthly archives: May 2018
login bonus sbobet master agent_agen sbobet login_free login sbobetasia
Except for the obvious one: Donald Trump thinks everybody is ripping him off because he rips everybody off. He can't imagine anybody behaving differently than he would. So you get tariff policy that's indefensible and amounts to shooting himself in the foot, though then again, in a few days, these tariffs will probably be replaced by something different.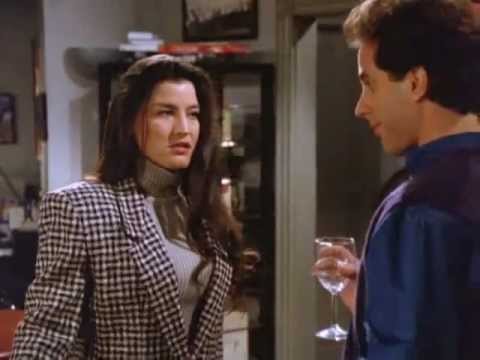 I've been rewatching Seinfeld recently and it really does (mostly) hold up. Some observations:
The episode "The Stand-In" really does achieve woke status. To have the guy who exposed himself to a woman he barely knew be the same guy who objects to a woman breastfeeding in front of him is surprisingly astute and pointed. It nails the psychology of what a #MeToo man might well think. No coincidence that the?Seinfeld writer's room had more women in it than was typical of rooms in those times.
Well I'll be goddamned, Ralph Northam got it done. I take all the things I said back. Well, maybe not all. Some. Anyway, they did it! Medicaid expanded! Go Virginia!
It doesn't exist and perhaps never will. If the midterms end without Democrats having gained either chamber of Congress then maybe. Sure, the lack of friendly billionaires has helped hamper it from happening I guess, but the bigger reason is, honestly, that the bulk of Democrats made a determination after 2016 to set aside internal debate and focus on opposing Trump and winning at the midterms. Dana Milbank is, so far as I can tell, entirely correct. With a group like Indivisible, there's no?positive ideological component, it's all about how you oppose Republican bills. And it's why opposition to Trump has so rarely been ideologically inflected. It's all about norms and collusion and all that.
Why not celebrate the holiday with 1962's?The Longest Day? It's based on a book by the great Irish historian Cornelius Ryan, whose Battle of Berlin book?The Last Battle is one of my favorite books ever (and is, apparently, about to finally get the full movie treatment itself, which is long overdue). But that's in the future.?The Longest Day isn't the greatest WWII movie. I honestly don't think it's a great movie, though I think it does work. But it is a great movie?event, and a completely unique one because it has literally every male star that existed in 1962. Every one. Sean Connery? Check. Henry Fonda? But of course! John Wayne? Hell yeah! No way The Duke misses a chance to pretend to be a hero in the war that he did everything he could to avoid. But just going through the cast list is nuts. I can't think of another movie that features Fabian, Richard Burton and Roddy McDowall. I'm telling you, I've done a Ctrl+F on every name I can think of and they're all in there. Pretty much every minor role is somebody significant, kind of like the?Sharknado?movies, which is probably the only time that comparison has ever been drawn. Honestly, the sheer number of stars is a problem with the movie, in that every three seconds you're taken out of it because another famous person just came on screen. One has to imagine that a young Oliver Stone saw it and got his entire casting concept from it. But it is a completely one of a kind thing for the studio era. Occasionally a star would be loaned out to another studio, but this was the one time where?all of the stars?got loaned out, I guess because it was about The War. (Also probably because Hollywood was already feeling the bite of television and was a little more desperate for big event-type movies.)
Nathan Rabin's piece on clickbait has stayed with me:
Towards the end of my first unhappy stint at?The A.V Club,?I remember an editor aggressively encouraging me, as well as all the other writers, to churn out as many news briefs and "Great Job, Internet" pieces as possible each day and to not take more than fifteen minutes to write them. The idea was to be as ruthlessly economical and efficient as possible. Quantity trumped quality. These pieces didn't need to be good, they just needed to be good enough.
Thought about responding big-time to the Chait vs. Sullivan debate on Obama's legacy but didn't. What was unbelievable to me was that Chait still thinks the financial collapse will be remembered as a story about a heroic president fixing it all. Jon, when the books are closed, it's gonna be all?The Big Short. That's the first draft of history. Because it's millennials that are going to write that history Jon! You know, the ones screwed by permanently less earnings forever. And that's despite it not being widely understood that Obama bungled opportunities to make the mortgage crisis less bad for ordinary people. Maybe that won't ever be known, but perhaps it will. At any rate, that alone will prevent it being the positive tale that Chait imagines. Which is a little bit sad. There are never going to be plaques on the stuff the ARRA built, as there still are with the New Deal agencies. Nobody has any ongoing emotional attachment to the ARRA at any rate. Nobody remembers it! They remember those bailouts though. They remember no bankers getting locked up.
Kind of a boring primary election here in California. I suppose there's some drama as to whether both the governor and senator general elections will be all-Democrat affairs (FWIW I think the senate election will be and the gubernatorial won't), but the top-two system, among other things, makes the first round less exciting if you know you're going to have to make the same exact choice again in a few months.