From the monthly archives: July 2018
login bonus m88?casino_free login sporting index mobile_login bonus bet365 loyalty bonus terms and conditions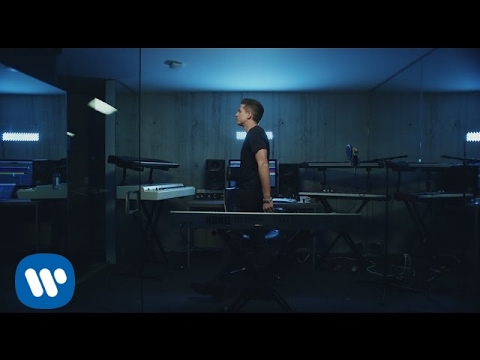 Apparently MSM journalists are too obsessed with the "Rand Paul MAVERICK" narrative to drop it and face the obvious reality that he's a party-line hack whenever it matters, and an unremarkable one at that, but we here at Library Grape have his number:
I finished?Go Tell It On The Mountain by James Baldwin but I wasn't in the mood to write about it today, so I figured I'd do something fun. Here goes.
Way back in internet prehistory, there was an article called "Best of Nine, Worst of Nine" on the Sci-fi Network's website. Back when it was still the Sci-fi Network. Anyway, I read it and reread it a lot because, even though it was a listicle type article, it incorporated a lot of strong commentary on what made the show great, which helped to kindle my own love of the series. The article is long gone now, but in homage to it, I'm doing my own best and worst top 10 list of?Star Trek: Deep Space Nine. They're different lists but the number ones are both the same.
The Worst
10. "You Are Cordially Invited" – Season 6, Episode 7 – This one is what they call a fan favorite, though I'm not sure it really is. I like the concept of following up the first major Dominion War arc with something lighter and funnier, and I have no real issue with Worf and Jadzia as a couple. Problem is that this episode, with very few exceptions, is really not funny. We alternate between a single-joke main plot ("You'd think Klingon bachelor parties would be totally lit, but they're not!") and a no-joke subplot ("Sirella is totally a bitch! And so is Jadzia, actually."). I defy anybody who disagrees to give me one joke they laughed at (other than, "I've made a major life decision. I'm going to kill Worf!"), and folks, a comedy without laughs is a painful, painful thing.
9. "The Emperor's New Cloak" – Season 7, Episode 12 – It almost feels wrong to put it on here as the episode is obviously aiming for camp, and it achieves it. But at the same time, the Mirror Universe didn't?need to continue if they needed to turn it into a complete joke on itself. So many dumb, dumb, dumb ideas here, like a flesh-and-blood Vic Fontaine, bisexual Mirror Ezri, and a major lapse in continuity as we'd seen cloaking devices before in the Mirror Universe, but it's all just a goof right? Guys? I don't really hate this because the episode never for a second takes itself very seriously and sort of functions as a kind of gentle self-satire of many of the show's own tropes. But if I want that shit I can watch an episode of fucking Family Guy, and I'm not really sure I want camp from?Deep Space Nine. Actually, I'm pretty sure I don't.
8. "Q-Less" – Season 1, Episode 7 – Pointless, pointless, pointless. The early years of DS9 features a couple of episodes like this, where the main point was to have some fan favorite?The Next Generation characters on to entice crossover viewing. The better idea would have been to write good hours of television. This episode gives us nothing new on the main characters and instead devotes endless time to the relationship between Q and Vash. Who on Earth could possibly give a crap? And this episode is Q at his most insufferable, smarmy, irritating, and painfully unfunny. He fits in this universe about as well as a size 17 shoe does on a baby. I can't get over how Q here is the opposite of the well-written Q of TNG's "Tapestry" or "All Good Things…" Which were both roughly contemporaneous with this one. They'd figured out by this point how to use him effectively. Why didn't they do it here?
Like many of you, I have more than one email address, and I have one specifically for stuff that I don't care much about. If they want an email when I go to RadioShack, for example, though I know they're all closed now. Good riddance. Anyway, I signed up for a Robert Mueller firing demonstration event over at MoveOn.org and now I get at least one fundraising email every single day. It's all I ever get from them. Typically I unsubscribe from these everyday dunnings but I do actually want to get the notification if something happens, so I'm nervous about doing it. That's why I gave them my real address, not the one I don't care about. Big mistake. I now realize I should have provided the address I don't care about, then check it if Mueller gets fired.
I'd really be interested to hear a good argument for why a left-of-center person should back the Israeli government's worldview and political approach. You know, one that draws on general liberal principles and doesn't include any references to what "they" are like. (They in this case meaning Arabs.) Really interested, as I say. Do people even bother to try to sell us on this argument anymore? Seems like it would require an awful lot of cognitive dissonance?to hold it.
Some days I'm just too mad to focus and write anything substantial. This is one such.
Then again, it's pretty cool that Barbara Lee is running for a top House leadership slot. I only wish she was trying to get rid of Steny Hoyer. Not a lot of people out there who look like Steny Hoyer pull the lever for Democrats. Lots of people who look like Barbara Lee do. Reading that article, though, shows just how in denial Hoyer is about this fact.
It's not that they're without value, it's just that they're always so oddly overvalued by party elites. And yes, I know that the Senate is stacked against Democrats in a fundamental way. But why let the people who are about to sell out one of the party's most essential bases of support (i.e. pro-choicers) dictate what sorts of campaign strategies the party itself should use? Shouldn't that be more up to, I don't know, people who haven't betrayed the party? Who are interested in more than just their own solitary best interests? If Joe Manchin doesn't give a fuck about Democrats who aren't Joe Manchin, shouldn't it be mutual?
Republicans have grifters, Democrats have grifters. The main difference seems to be that the Republican grifters still seem to really desperately want Republicans to hold power. Seems like major cognitive dissonance to me but, hey, it's better than having a bunch of grifters who seem indifferent to whether their party holds power. How do I know this? Well, running the exact campaigns over and over again, having them fail over and over again, and then shrugging and blaming voters for not turning out, doesn't exactly demonstrate a hunger to hold power and get things done. A genuine desire to take power would mean ruthlessly getting rid of political operatives that aren't very good, but that didn't happen after 2016. Seems more like a "better to reign in Hell than serve in Heaven" state of mind more than anything else predominates with these folks.
I went to Fresno earlier this year to pick up a piece of furniture. I'd never been there before and had no idea what to expect. What I found was the scariest place I'd ever been to, and I've been to "scarier" places. Anyway, for starters, I saw somebody shooting up in broad daylight when I was filling my car up at the gas station. I have to admit that this shocked me. As a Bay Area resident I encounter homeless people every day. Never seen one in the process of shooting up before. This is just not good. It's a signal of total breakdown, that it's happening and that nobody much seems to care about it. We're already in full-blown?The Wire territory, and this is just in the Chevron off the freeway.