From the monthly archives: August 2018
login bonus free bets no deposit mobile_login bonus online casino software for sale_Welfare offer bet365?birthday?bonus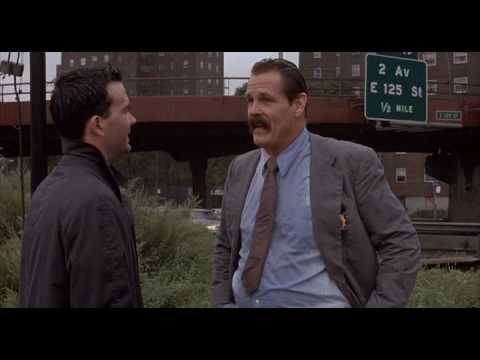 I recently watched?Q & A, the 1990 Sidney Lumet movie about racism and the justice system. I'm kind of surprised it hasn't enjoyed a resurgence considering how potent that intersection is right now, though maybe it is and I haven't noticed it. I can't say it quite lived up to my expectations: the film is no masterpiece, like Lumet's earlier pokes at the justice system,?12 Angry Men and?Prince Of The City. But it does have some inspired ideas nevertheless. One of the more interesting ones is to make the main DA character–played by Timothy Hutton–a man whose motivation is shame at his own racism, namely, that he freaked out when he discovered that his girlfriend had a black father. To a large degree, he pursues a bigoted cop played by Nick Nolte because she's tied up in the case and he is trying to atone for his earlier fuckup. It's an interesting premise, to be sure. I can't think of another movie that quite does it this way. That's great! There are some other good moments too. One comes when Hutton is chatting with a detective played by Charles S. Dutton (inspired casting, by the way) about Nolte's character in a way which really nailed something profound. Hutton is mystified and a little angry with Dutton for actually having fairly warm feelings for Nolte. Not terribly unlike how white folks couldn't grasp why black people didn't see Trump in the way they might David Duke, say. Dutton's explanation–that Nolte is open about what people like Hutton merely hide–is fair enough. But, ultimately, to be in Dutton's position–a New York City cop–you are going to have to find some way of living with people like Nolte. The scene even connects this to a larger point about being black in America. It's a very strongly-written scene with great nuance and subtext. Perhaps the best moment of the movie. And there's something to be said for a movie that features just about all of its cop characters constantly using racist language and terminology. It's not exactly pleasant but I have no doubt that this is accurate, then as now. Sometimes this is meant to be ironic but I'm not really sure you can compartmentalize dehumanization like that and I don't think the movie thinks so either. Nolte in particular does a fine job presenting a worldview that was probably a little more mind-blowing in 1990, but now is just a Thursday afternoon rant on FOX News. Still, when he talks about how black people are animals, there really is something to the directness of it that is bracing. Even now, this is still dog-whistled to a large degree. Some people say it out loud, more than used to be the case. But hearing it said with no misdirection does cut to the heart of the issue. For a mainstream Hollywood studio picture, this is pretty daring. The only other movie I can think of that was so direct about communicating racism so directly was, of all things, the movie?42, about Jackie Robinson. The first half is all respectful biopic niceties but the second half is just so unrelenting it really does a decent job of experiencing what it was like to be Jackie Robinson. That it was so effective probably had something to do with the movie's middling box office, frankly. People like feel-good bullshit out of movies like that and making you feel just a simulation of what Jackie Robinson felt (and only for an hour, not for, like, life) does not make a person feel good. So you can't really go too far with this stuff and expect it to work commercially. But for that reason, it's really damn attention-grabbing when they do.
Baby Boomers are old enough to wonder about how they'll be thought of after they die. (As though they ever stopped fretting about how their story was going to be written, but whatever.) That is kind of why Trump is an odd "lesson" from them to their kids. Who do they think is going to write their story after they die off? Their kids. And I'm thinking that there'll be a little more Trump and a lot less Woodstock in that version of it.
Looking less and less like Chuck Schumer's dream of naming a Senate office building after John McCain will come to pass. Guess that being a guy who famously had exactly one friend in the Senate has its drawbacks. The real question is why Schumer came out of the gate with this. Not that McCain is a worse person to have the building named after him than Richard fucking Russell, but how does this pandering to media sensibilities and getting your own name out there behind a proposal like this benefit Senate Democrats in any meaningful…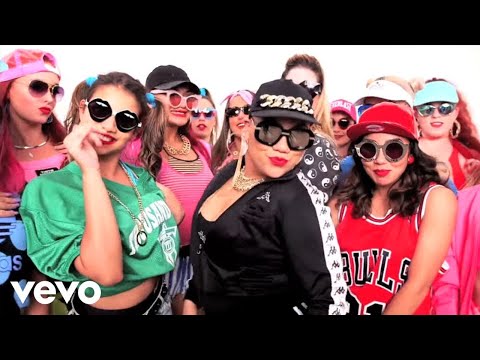 I have not been updating all that often and there's been a ton of things going on! That's what crazy work plus moving will do to you. I'll get back into the swing of things soon. I guess if you want something to do, go donate a couple of bucks to Kerri Evelyn Harris, who is a very promising Democrat taking on the absolute shittiest Democrat in the Senate who you've never even heard of*, Tom Carper. I know a lot about Carper and I honestly do think that in his private life, he's like a villain in a Neil Breen movie. He's a fully bought man by the corporations and he doesn't pretend otherwise, even though he comes from a blue state. Apparently things must be just the least bit rocky for the Carp or they wouldn't need to call in Diamond Joe to try to save his sorry ass.?Look, I read all these things by the mainstream media about how inferior the leftist Tea Party is to the rightist original and I have to say, considering that one had friendly billionaires pimping it and one does not, it's not doing too badly. But derailing Carper would really make a dent. Would show the corporate Dems that Crowley was no fluke. I've given Harris more money than I've given Kevin de Leon even though de Leon would be my senator because, well, I think Harris's chances are a little bit better. You can shake every hand in Delaware fairly easily. Can't shake every hand in California.
Bad as Reagan was, I can understand why someone would like him personally. The guy could turn a phrase, had a touch of old Hollywood glamour, looked good, knew how to tell a story (to such an extent that it turned our political debate into mush but let's table that). I have no doubt that if I had talked to him for a few minutes I would have liked him personally while hating everything he stood for. I can get him on solely a personality level. But Trump is a fat, ugly, witless ignoramus. Talking with him for a few minutes would probably make me hate him more than I already do. And yet a lot of people really, truly do love him personally, far beyond just a pragmatic/corrupt acceptance of what he is. I truly don't understand it.
A while back, my wife told me that Laura Ingraham adopted a child from Central America. It's true.?I didn't know about that. No doubt conservatives would use this to argue that there's no possible way she could personally be racist. Maybe they're right! But it points to the silliness of this as a defense. Ingraham very recently came under fire for using language indistinguishable from what white nationalists use. It got a lot of play, as they say. The conservative defense of this always is to argue that we can't personally prove that such a person is a racist. True! But it's indisputably true that the person is using racism to maintain their position and career in conservative media. It's probably worse if she's not a racist. If she loves her daughter (and there's no reason not to assume this) then she knows there's nothing to worry about.
It's not as if beating Walker undoes the damage he did. At this point, his stance on unions is the default GOP stance. The time to stop Walkerism was in the recall election, and the fault really lies with the Wisconsin Democrats for not finding a candidate to replace him at that time if they were going to do that. Still, he's horrible in many ways besides what he's best known for and it's looking like he's going down.
I tend to believe women when they make accusations of misconduct against powerful men–simply to put yourself through all that scrutiny and judgment often tends to deter simple attention seekers. But even before reading this account, the accusations against Keith Ellison stank to me. I do not say this lightly. Frankly, I recognize this "I have a tape of it but I'm not going to release it" thing. It is a well known manipulation tactic. It suggests hard evidence that isn't being seen and probably doesn't even exist, which subtly manipulates you psychologically into assuming guilt simply by associating him with horrible acts. Just try to hear those words coming out of Donald Trump's mouth in your mind. You totally can, right? He does this all the time, not least of which with the "Ted Cruz's father was in on the JFK assassination" bit, or with Alicia Machado. Not that that's case closed: I can wholly understand why she wouldn't want to release the tape to the public, but not to law enforcement? Not to a close friend who can verify its contents? Because absent the tape, what you're left with is behavior that corresponds perfectly to somebody trying to keep the attention on themselves as long as possible by dangling a tape that nobody else can speak to. Such behavior isn't confronting power in any meaningful way: releasing the evidence would be a million times more devastating to Ellison. And this is all without reading Ellison's daughter's account of the woman, which corresponds just about perfectly to the sort of person who would make it up.