From the monthly archives: September 2018
login bonus mr green bonus terms_login bonus Sports football betting website_fun88?promo
I guess the reason why television networks are bringing back all their old shows (Murphy Brown being the latest and in some ways the most inexplicable–maybe it's just the crowd I hang out with but out of all the 90s sitcoms that people still talk about, that is not one of them) is easy to fathom: the only people who still watch scripted network television are really old people who only want versions of the stuff they liked way back when, and network executives just finally realized, why not give them exactly the same things they used to like? I mean, it's not as though it's entirely their fault–NBC spent years trying to figure out a way to make?Community work with their model and they couldn't. And Netflix did Fuller House,?which was stupid, so it's not only them getting in on the cheapest of cheap nostalgia. But?Fuller House is a continuation of a show made for children of the '90s–a shitty show based off of a shitty show, to be sure–but not quite the same thing as "the only people who consume our product are going to be dead soon." And that was sort of a weird one-off for Netflix.
I'm hardly an expert on women, though I am married to one and grew up with two in my nuclear family. But I know enough to know that a big no-no is to simply not listen to them. I remember taking women's studies back in the day and there was a discussion I remember a lot about how women have to deal with rage about constantly not being listened to in our society. It kind of stuck with me. It made me be a better person, and I just in general try to listen to people instead of just waiting for my turn to talk. Admittedly, I think men are no different when it comes to being angry at not being heard. But they are heard much more often.
Republicans want to control the judiciary because they want to implement policy ideas that no legislature anywhere would ever agree to. This is a truism. But doing it this way is going to do some major damage to the Court which is going to make that quite a bit harder to do! I wouldn't say that I'm rooting for Kavanaugh but if he does get on, my dream of the Supreme Court as a backwater that spends most of its time deciding things like patent cases comes a lot closer to reality. (And if he doesn't, hey, no Kavanaugh!)
When you actually are feeling a feeling, having other people try to make you feel the feeling is pointless. You don't need your friends to pick you up when you're up. Right? Simple. So when whatever goober who is currently leading the Republican Party is telling (white) America just how amazing and special and important and wonderful they are (and they do, incessantly, all of the ones who came after Gerald Ford anyway), it does make a person wonder. Clearly there's a deep need to feel all of these things, since right-wingers demand that their politicians and their media constantly make these points. And yet…the fact that there is a profound need to constantly get affirmation about their awesomeness suggests that, on some level, they don't really believe it. Or have some unexpressed doubt about it (which can never be expressed because ego). If they just felt awesome about their nation and their identity, there would be no need to build people up about it, right? No matter what those nefarious liberals said.
I have no idea how much of Kavanaugh's sexual assault history made it into his vetting file (maybe a lot! They did have that letter…), but regardless, the point is that he could have been dropped at the first sign of impropriety, and replaced with someone similar who wasn't rapey. I just don't buy that interested parties in the Republican Party would have been furious–if they'd confirmed someone else Kavanaugh would have been forgotten in a few weeks. There are multiple factors at play but a major one is that Trump wanted this. He wanted to relitigate the pussy tape. And liberals were only too happy to oblige him. It was the only move and the smart move–it was nuts how Judiciary Dems' first instinct was to complain about not getting enough documents, a perfect example of how out of touch elected Democrats are with their own supporters. No actual Democrats are mad about the amount of documents Republicans produced on Kavanaugh. A lot are mad about rape culture! At any rate, the only issue to Trump is that Trump was mistreated, and while he can keep a lid on his usual behavior for short periods when it's in his strong interest to do so (e.g. the immediate aftermath of the Comey letter), that he couldn't keep it up this week is the strongest giveaway. It's too close, too personal, for him to stay quiet. It's all about him, as always.
FWIW I don't think he's a calculated, Cosby-style sexual offender–since all of these stories involve booze I suspect this is to some degree borne out of his being a nasty drunk. I do know the type. Of course, decent people who happen to be alcoholics, you know, try to avoid booze because of the terrible effects it has on them, and how it enables them to hurt other people. If the pleasure of being drunk is more important to Kavanaugh than being a human being to women, well, I guess that's not exactly a huge surprise.
I'd say he has a better chance of being elected president than, say, Amy Klobuchar. This shouldn't be construed as a statement of support: it is not. But Klobuchar is the sort of person Democrats do nominate over and over again: just progressive enough, sober, policy-oriented, dull, white. You know, for when the country wants "politics to be boring again" (spoiler alert: they really don't). And then those candidates all lose. Also they're universally totally clueless about how to deal with Republicans, and still holding to the bipartisan fantasy, which is part of why they always lose. Not for nothing, but the only two Democratic Presidents post-Carter were not really of this type. They were, in fact, pretty interesting people! (Carter FWIW on a strictly personality level was also highly interesting, it's just that he wasn't up to the challenge of the job.)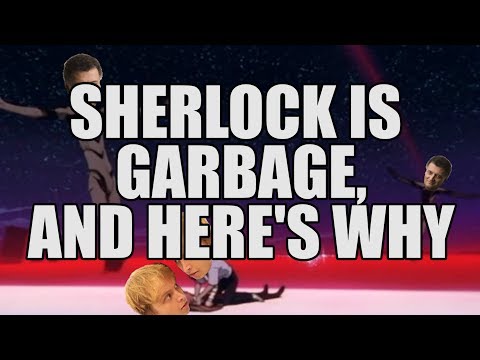 I don't know if the review for?The Last Jedi will indeed be the last ever Plinkett review (I suspect and hope not), but this video essay hit the same sweet spot as the best Plinkett reviews do: