From the monthly archives: October 2018
Welfare offer bet365 free bet offer_bet365 bonus withdrawal rules_Welfare offer mr green movie
No more Merkel. Interesting.
Obviously a lot of hate for her isn't really based on what she really did. But between slow and indecisive leadership on the financial collapse, gunpoint austerity to Southern Europe, and similarly slow and indecisive leadership on the migrant crisis that probably made it worse politically than it had to be, there's plenty not to like even if you're not Steve Bannon. Plus there were those bizarrely desperate moves to stay in power (i.e. giving all the powerful ministries to the Social Democrats to remain the figurehead) that I'm sure must have made a lot of senior Christian Democrats who wanted those ministries unhappy, or ultimately abandoning the refugees and trashing her legacy in the process, which was worth a few more months before the axe fell I guess. Nothing less dignified than a politician losing power, and yet so few leave on their own terms in a dignified manner!
It's going to be interesting to see how the Democratic Party will change in a week. It will be the first real hint of what its institutional post-Obama identity is going to be. The fact is that virtually every single Democrat in Congress now was there under Obama, with a few exceptions like Conor Lamb or Doug Jones. Some were liberal then, others less so, but aside from small shifts, few have meaningfully changed in terms of ideology or tactics. The people who voted for BernieCare last year would have done so five years earlier too. But few realized the possibilities of the Trump resistance and most have gone on as before. (Speaking of which: this is sad.?I guess Sherrod Brown tops my wish list now along with Elizabeth Warren.) Some clearly do get it, others clearly don't, but the party's attitudes have barely changed since the Obama days.
Can Trump overrule the text of the Constitution via an Executive Order, which is a thing that isn't even mentioned in the Constitution? I guess we'll see. But if it passes legal muster with this Supreme Court and Democratic leaders still continue to respect Norms and Traditions for our self-appointed rulers in robes, then they all need to be shown the door.
This is pretty good. The thing about Newt was that he wasn't really a legislator and few ever really saw him that way. He was really more of a party media strategist who just happened to be in Congress. He largely played the media in the same ways that Trump did, and was ultimately the same sort of fraud that Trump is (different styles but same effects).?The Atlantic deserves some credit because they give him at long last some just criticism, but then as now, the media still often gives him the headlines and copy he wants.
I was very, very incensed by how the Obama Administration handled Libya, and I still am. It was really dumb, and I remain convinced that the people who wanted it were in some way trying to make a distinction between "bad" regime change (a la Iraq) and "good" regime change that simply didn't wash. What they "learned" from Iraq wasn't that regime change was always fraught with the risk of getting something worse or that monkeying around in Middle East politics was a bad idea, but that the Bush people had just done a bad job of it. Which they did! But, as we saw also after 2016, hardly anybody in power actually changed their views based on what had happened and disaster ensued.
It's a rare occasion when the civility cops actually rap the knuckles of the right at all. Ordinarily the target is officially both sides but in the context it's virtually always understood as Democrats, like when somebody yells at Dinesh D'Souza at a restaurant or something, which obviously means FREEDOM IS COLLAPSING if hacks can't just eat dinner.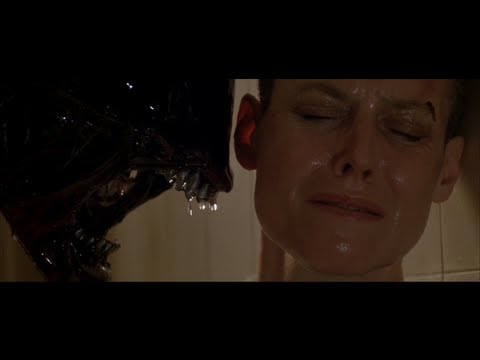 God, this week.
So I recently got a larger television, and it's been a nice excuse to rewatch movies to see how they look. Yesterday I finished the Alien trilogy (thank goodness they didn't make any more after the third one, that would have just been embarrassing…) and because I want to talk about the MAGA bomber like I want a case of colon cancer, here we go:
I've written this before, but anybody on the right who advances the false flag narrative should be politely invited to leave the public conversation for good. This is what you get when people choose to behave badly and then refuse to accept the consequences of their behavior and take accountability. It's people who refuse to accept that a policy of "everybody should be able to own fifty guns" has the consequence of regular public shootings, most commonly, and obviously people who don't want to connect Donald Trump inciting crowds with violent rhetoric and people committing violence. The notion that these things are unrelated, that consequence B does not logically flow from action A, is no doubt reassuring to people inclined to believe that, even if at the back of their minds they must know it's not true. It is a sign of the ultimate moral derangement.