From the monthly archives: December 2018
free login best betting app_Welfare offer bet365 app_login bonus no deposit sign up bonus mobile casino australia
Blaming teh left for a bigger than expected loss just don't make any sense because they didn't do a damn thing to hurt her campaign. Did they field a primary challenger or support a third party bid against her? No. Hell, I donated some cash to her and wish she'd won. So she's mad that she took some flak for her bland positioning and bad votes? Criticism and pressure are hardly reprehensible in politics, particularly because they could be used as evidence of her moderation, as this good Slate piece notes. And also, like, what are political groups for if not to persuade politicians to vote in their preferred way? One sees here a rather annoying sense of entitlement: moderate Dems like McCaskill apparently believe that liberal groups should never try to push them to the left, which pretty much justifies the darkest criticisms of lefty critics of how the party thinks about its activists. What are they supposed to do, go hang out at TGI Friday's while the right sets all the terms of the debate?
Magical Realism. It had to be magical realism.
Just kidding. I don't have any issue with magical realism. A lot of people do, and I get why. It's a style that can't not be at least a little sentimental and all too often descends into what I think anybody can recognize as "twee shit." And we all hate that. Anyway,?Beloved most assuredly does not fall into that category, though there is the ending. Again, it's not a problem for me. What?is a problem for me is a certain style of allegorical storytelling in which people basically stop acting like people so that the author can make some point. And this is also about the ending.
I remember when Gerald Ford died a dozen years ago. I didn't think that the media overdid it with the Ford grief. Everybody pretty much seemed to agree that he was a pretty good all-around guy and not the greatest president–he was a man of the old school at the point when things were rapidly changing and he struggled to keep up–but not a terrible one either. That damn Nixon pardon got relitigated though I don't think anybody changed their minds about it. Still, even a sub-single term president is a consequential figure. Some remembrance is only reasonable.
Dick Durbin is my least unfavorite of the Democrats' congressional leadership ideologically. I wouldn't say favorite since Durbin was pretty instrumental in establishing a career-killing standard of political correctness for any substantive criticism of Israel. (To wit.) And Republicans have the majority in the Senate, to be sure, so it's not as if Democrats can run over them. But this is revealing. Sure, you can beg Republicans to help save a democracy that they have shown little interest in saving. Or, you can, you know, try to make them afraid not to, on pain of becoming unelectable for a generation. But that would involve power politics and perhaps a dash of incivility instead of Sorkinian lecturing so naturally it's unthinkable.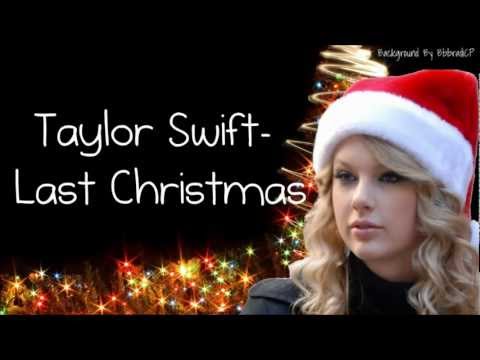 The group Wham! released "Last Christmas" in 1984. It has persisted in spite of not being all that good a song, though it's far from the worst entry into the excessively synthy Christmas pop standard of its era ("Wonderful Christmastime" for fuck's sake!). I'm not sure what to say about the original: at least George Michael is giving his afterthought of a Christmas song 100% of his vocal effort, which is something. It doesn't do much for me, though it doesn't actively enrage me. But arguably "Last Christmas" is more annoying than McCartney's folly because of the sheer number of covers of the song, by a wide array of artists. So I figured I'd go through all the ones on the Apple Store and offer my thoughts on them. Here we go:
Having been doing this for 13 years, you do get to recognize certain patterns. So if Michael Bennet's campaign even gets to Iowa I think we can safely predict what will happen:
I don't even hate the guy, even though his brother is destroying The New York Times with his awful conservatarian hires and he's sort of a civility scold. He's not on my radar of shitty senators. But this is delusional. I guess the idea is to talk a lot about civility and decency in Iowa but there are limits to what primary voters will tolerate and voting for one of Trump's justices is indeed one of those limits. Fun as it will be to watch this guy flop-sweat his way through a million "I wasn't the deciding vote!" and "At least I voted against Kavanaugh!" excuses, it's just a waste of our time. Given that apparently every single Democrat is running next year, he's not even going to get a hearing from people. Lots of non-damaged goods to choose from. I doubt this campaign even lasts until July.