Lev is a software developer and political observer/sometime activist in the East Bay region of California, with a great interest in the game of politics and many areas of policy. He started a personal blog in 2006 and loves the form for its author/reader interaction.
Author archive:
login bonus 188bet?asia_The largest casino free bonus website list_login bonus no deposit bonus codes australia
I feel like a broken record on this, but the roots of the most recent disgrace of bothsides is that much of the mainstream media truly believes it. They truly believe that when they're doing bothsides that they are giving you the truth. I mean, fun as it's been to argue with them, mock them, rage at them, etc., lo these many years, the fact remains. It's not a cynical business plan or a simple misapprehension, and they're not going to be talked out of it.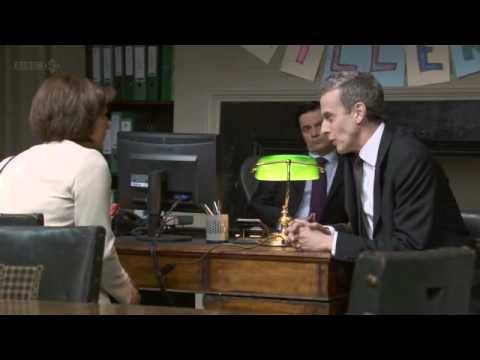 Theresa May might as well legally change her name, so often is it prefaced by the word "humiliation." She got another one today. It will not be the last. I admit that sometimes I do feel bad for her in spite of myself. Sure, she's a right-wing hack who's in way over her head and quite obviously values remaining in the job at any cost for as long as possible over anything else. And she set the conditions to make Brexit as bad as it possibly could be, having it drag on for years and distract attention from everything else, which no doubt makes the right-wing media barons who are her real constituency happy—yeah, look, it doesn't make sense, she's the absolute worst! But you can't help but feel bad for somebody who gets punched in the face every single day, even if it's their own damn fault. Empathy truly is a curse sometimes.
Incoming Wisconsin Gov. Tony Evers (D) signaled "he would not go along with parts of lame-duck laws that curb his powers, suggesting that?GOP lawmakers or their supporters would have to sue him?over the issue," the?Milwaukee Journal Sentinel?reports.
I'll grant that there are perhaps some good reasons as to why it might not have been a good idea for elected Democrats to give voice to the rage that practically defines being a member of the Donkey Party in 2019. Wanting to defend civility and preserve (mostly imagined at this point) bipartisan bonds is not one of them, though I think it's by far the biggest reason why we've had to swallow civility sanctimony during the Trump era. At any rate, it is particularly nice to have a new group of energetic and loud'n'proud freshmen giving voice to what Democrats actually feel. Inspiring, even. There are definitely days where I despair at the Democratic Party. I still have strong reservations as to whether they're up to the task of defeating movement conservatism. Too many don't want to do that, and seem to be unlikely to be persuaded that they should want to do it. In retrospect, Barack Obama's greatest contribution to the Democratic Party may well turn out to be his total indifference to planting his stamp on it: had he filled the party with his protégés, the whole situation may well be unsalvageable.
There are committed white supremacists in America. We all know that. But it's really more of an unexamined assumption for most white people than an actively held principle. Sometimes it wins votes but sometimes it doesn't. And quite a lot of white people are often willing to do…something…to help out people of color, but?only as a one time thing that is going to fix it all. That something could be the 1964 Civil Rights Act, it could be voting for Barack Obama, but pretty much some discrete thing as a one shot cure-all. Needless to say, it doesn't work that way. Which leads to some backlash, you know, "Why aren't they thankful?" That sort of thing.
Read more on American White Person Racism Explained Once And For All…
It's sort of a fuzzy concept but so far as I can tell it basically means "the state of being more tolerant of others than I am comfortable with." This is why it's so widespread, I think, because pretty much every single American has a sliding scale of tolerance on which their own views are just?right, while everything to the right of them is bigotry and everything to the left of them is political correctness. Some people might quibble at this but it does correspond with the phenomenon of, say, a federal judge sending a ton of racist emails and then insisting that he's not racist. Of course not! There are bigger racists out there, after all. Ironically, this sort of dodge is even more plausible during the Trump era, where the increased prevalence of violent white supremacy provides an easy, "Now that's what racism is!" to people who want one. And even now after everything, there are a lot more Bret Stephenses and Ross Douthats in the world than there are Richard Spencers. Lots more people wanting to play the "but is he actually racist" game still. This is what the game is.
I feel like civility and norms are the new version of the critique of the second Bush Administration as lawless. Which it was! But it was also, you know, wrong in a lot of what it did. Immoral. No doubt such language made the focus groups edgy, but maybe they should have been edgy. Because Obama's ultimate solution to Bush's lawlessness was to…largely make the shit he did legal (or at least, tacitly so after it was institutionalized and this everybody was responsible for it). Needless to say, this didn't do much to stop the bad stuff. Torture hasn't officially come back yet but I submit to you that it has. Separating a child from his or her parents is torture, if anything is.
This is from a few weeks ago but nothing lays bare the bankruptcy of the contemporary Army general staff than just listening to them:
"If we put more troops in [Afghanistan] and we fight forever, that's not a good outcome either. I'm not sure what [is] the right answer. My best suggestion is to keep a limited number of forces there and just kind of muddle along and see what we can do," [General McChrystal] said.