Currently viewing the tag: "2012 Election"
free login casino game play casino games_Welfare offer 188bet mobile site_login bonus betfair championship
In a post on the viability of movement conservatism to win nationwide elections, Martin Longman makes a dubious point:
Both John McCain and Mitt Romney might have won the presidency if they had been allowed to run as moderates, but they both had to sacrifice that label to win the nomination.
I don't really agree with this.?There was no real chance that McCain could have won in 2008, but he was the relative moderate in the field and accentuated his non-movement positions ferociously. It didn't matter: Republicans had to defend a disastrously unpopular and failed president who most of them nevertheless staunchly supported right up until the end, and there was no political jiu-jitsu that was going to square that peg. The only way Republicans might have had a chance was by repudiating the entirety of Bush's presidency, which would not have been possible given the GOP never gave Bush less than a 70% approval rating. Romney might have been a different story, but?I'd argue that ideology wasn't his real problem. Romney was simply overrated as a politician: his record of governance was essentially ignored from the outset in large part because it couldn't be pressed into any useful form for his campaign (too much bipartisan cooperation for the primary, too many overridden vetoes and dysfunction for the general), his business record–the cornerstone of his campaign–wound up being easy grist for the oppo mill,?too easy to tie him to the global financial mumbo-jumbo that few people understand but that most inherently distrust.?Really, outside of his brazen and energetic propensity for lying there wasn't much that wasn't generic there, though probably not much needed to be: as all challengers to a president do, he ran on a "things are shitty" platform and people decided they weren't shitty enough to vote for him. Not much else he could have done, and adopting a couple of more moderate positions probably wouldn't have made much of a difference.
Read more on McCain Would Never Have Won The Presidency, And Neither Would Romney Have…
The name "Michael Kinsley" is not an indicator of quality these days–he was last seen advising President Obama to surrender over the debt ceiling for no reason at all–but I read his review of the newest?Game Change franchise spawn and was actually enjoying it. Kinsley mocks the book's writing style, research methods, and excessively narrow focus that turns such a seemingly epic story as a presidential election into something much smaller, an anti-epic in fact. This part?is a killer:
Read more on Race: Never Ever An Issue In American Politics…
This is really quite funny, though I should mention that I have argued semi-seriously in the past that Romney ran for president in 2008 as a member of the wrong party. Assuming that he only was running to be president, and that no other particular policies mattered to him, the smarter political move for Mitt Romney to have made in 2005 would have been to switch parties and run for president as a Democrat on the basis of his unique experience implementing a universal health care system, and pledging to do the same nationwide. The contrast with Hillary Clinton, who conspicuously failed to do the same thing, would have been notable. What's more, he would have had an intriguing narrative: a moderate Republican who was (theoretically) outraged by Bush's policies and attitude of intolerance, who then bolted parties. I think there's reason to think this pitch would have been effective since one of the more desperate tendencies of the left during the '00s, when confronted by the reality of an utterly hapless Democratic opposition, was to build up/fantasize about Republicans finally deciding they've had enough of Bush and his arrogance and incompetence and standing up against him. This played a part in McCain's transcendent popularity, at least for a while. Romney could well have been the incarnation of this trend. No doubt there would have been some serious qualms about his business record and personal history in progressive circles, but it's not hard to imagine him making a much more competitive race against Clinton/Obama/Edwards than against McCain/Huckabee that year. Having executive experience when none of the three top Democrats did would have set him apart, and he could have smacked down Obama's opposition to the mandate far more effectively than Clinton ever did.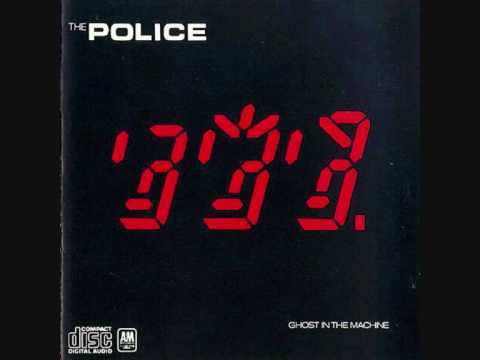 Here's Mr. Cold Hard Data for you:
Romney and his campaign had gone into the evening confident they had a good path to victory, for emotional and intellectual reasons. The huge and enthusiastic crowds in swing state after swing state in recent weeks – not only for Romney but also for Paul Ryan – bolstered what they believed intellectually: that Obama would not get the kind of turnout he had in 2008.
Read more on Remind Me To Invest In Bain Capital Sometime If This Guy's Running The Numbers…