Currently viewing the tag: "Racism"
login bonus fun88?affiliates_m88?bet_free login free casino games
Not sure what else the big MSM climb down on the MAGA kids is supposed to say. Nothing to worry about because THE CONTEXT says something or other. Their most disgraceful performance since last week.
There are committed white supremacists in America. We all know that. But it's really more of an unexamined assumption for most white people than an actively held principle. Sometimes it wins votes but sometimes it doesn't. And quite a lot of white people are often willing to do…something…to help out people of color, but?only as a one time thing that is going to fix it all. That something could be the 1964 Civil Rights Act, it could be voting for Barack Obama, but pretty much some discrete thing as a one shot cure-all. Needless to say, it doesn't work that way. Which leads to some backlash, you know, "Why aren't they thankful?" That sort of thing.
Read more on American White Person Racism Explained Once And For All…
It's sort of a fuzzy concept but so far as I can tell it basically means "the state of being more tolerant of others than I am comfortable with." This is why it's so widespread, I think, because pretty much every single American has a sliding scale of tolerance on which their own views are just?right, while everything to the right of them is bigotry and everything to the left of them is political correctness. Some people might quibble at this but it does correspond with the phenomenon of, say, a federal judge sending a ton of racist emails and then insisting that he's not racist. Of course not! There are bigger racists out there, after all. Ironically, this sort of dodge is even more plausible during the Trump era, where the increased prevalence of violent white supremacy provides an easy, "Now that's what racism is!" to people who want one. And even now after everything, there are a lot more Bret Stephenses and Ross Douthats in the world than there are Richard Spencers. Lots more people wanting to play the "but is he actually racist" game still. This is what the game is.
I went to Fresno earlier this year to pick up a piece of furniture. I'd never been there before and had no idea what to expect. What I found was the scariest place I'd ever been to, and I've been to "scarier" places. Anyway, for starters, I saw somebody shooting up in broad daylight when I was filling my car up at the gas station. I have to admit that this shocked me. As a Bay Area resident I encounter homeless people every day. Never seen one in the process of shooting up before. This is just not good. It's a signal of total breakdown, that it's happening and that nobody much seems to care about it. We're already in full-blown?The Wire territory, and this is just in the Chevron off the freeway.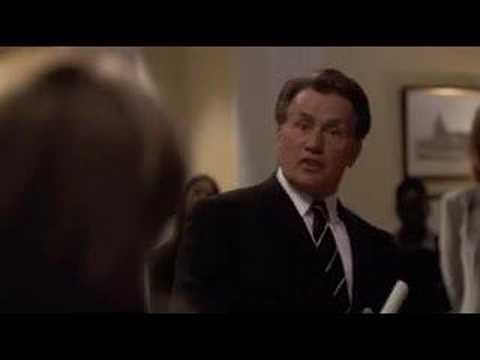 It occurs to me that, if it's not legitimately racist, discourse liberalism has a racial element that isn't often addressed. It's not as though Aaron Sorkin wrote any episodes of?The West Wing about how critical it was for white liberals to sit down with Latinos or Native Americans and truly let logical argument work its course. (There was one focusing on the latter group, but tellingly it was mainly about what a hassle it was to have to meet with them!) Minorities are expected to know where their interests lie, but white conservatives are the targets of an endless amount of sympathetic debate–let's just get together and be open-minded!–and when that debate doesn't happen, discourse liberals' anger is expressed essentially in asking why they won't take logical debate seriously:
This is a great piece, but maybe a little to absolute in its conclusion. Yes, racism is there all around the world, and I'm sure Erik knows better than I do about, say, how Mexicans look down on Hondurans and Guatemalans. But there are some countries that actually do make multiculturalism work. Canada, obviously. Switzerland. New Zealand (which is 1/4 Maori and Polynesian). South Africa is not thought of in those terms because pretty much everybody is black, but it's a pretty huge country with nine official languages and a ton of different traditions and peoples. Considering the recent history of conflict in Africa this is not a small achievement! But even if you just look at the white people getting along with non-white people, there are places that pull that off satisfactorily well. Not that those places are without their tensions (Switzerland has a notoriously racist right wing), but it can work. Obviously having a major political party that is hell-bent on not making it work is a problem, but there's also a class element too as with rich liberals whose commitment to social justice ends when it's time to put little Brianna into a public school.
Forever, of course! David Duke's much more recent KKK affiliation/party registration, though, will continue to be irrelevant to that conversation.
It is not unique to religious conservatives, of course, to believe your tribe to be uniquely good and others to be uniquely bad, and that this means that you don't have to actually follow any of your own rules or principles because the other side is as bad or worse. This is, in other words, "God Knows I'm Good" syndrome, though I think it's a pretty common attitude among humans all over. Having said that, the actual texts of Christianity anticipate this problem, but a text is only as good as the person interpreting it, which is related to the influence of culture and other factors. "We're all as bad as the worst racist, therefore we should just try to treat everybody with respect" would be a pretty authoritative Christian sentiment on the subject, though not one heeded by very many American Christians…
Read more on How Long Will Robert Byrd Equal Democrats Are The Real Racists To Republicans?…
We'll know that we've made headway on racism when a Republican presidential nominee/president utters the words, "There's nothing special about white people. Just one group among a bunch of others." And gets no meaningful pushback.