Currently viewing the tag: "Recession"
Welfare offer fun88login_login bonus sporting index horse racing_Welfare offer best sports betting app 2019
I'm used to a lot of dirty tricks from politicians, but this is pretty shameless:
Wisconsin's new Republican governor has framed his assault on public worker's collective bargaining rights as a needed measure of fiscal austerity during tough times.
Read more on Surprise! Wisconsin Gov. Ginned Up Crisis In Order To Screw State Workers…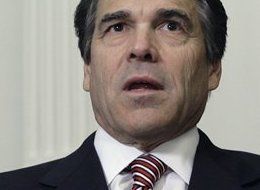 Just one more sheaf of evidence to stuff in the overflowing "whiny hypocrites who blubber constantly about federal meddling" file:
Turns out Texas was the state that depended the most on [funds from the federal stimulus bill] to plug nearly 97% of its shortfall for fiscal 2010, according to the National Conference of State Legislatures. Texas, which crafts a budget every two years, was facing a $6.6 billion shortfall for its 2010-2011 fiscal years. It plugged nearly all of that deficit with $6.4 billion in Recovery Act money, allowing it to leave its $9.1 billion rainy day fund untouched.
Yep, you read that correctly. God-fearing, gun-loving Texas used eeee-vil stimulus funds to plug 97% of its 2010-2011 budget shortfall. All this after possible secessionist Governor Rick Perry when on a big whinefest in the national media about how Texas could take of itself, thank you very much:
Read more on Guess Which State Used The Most Stimulus Money To Plug Its Budget Gaps…

Here is something to warm your heart from the incoming GOP Chairman of the House Financial Services Committee:
"In Washington, the view is that the banks are to be regulated, and my view is that Washington and the regulators are there to serve the banks."
Wouldn't you think that by the time someone rose to a position of power in Congress, they would be better at not giving away the not-so-secret game they're playing over there?
Read more on Quote of the Day: Washington Is There To Serve The Banks…
This came out of a chat with Gherald earlier:
how are democrats not guilty of political malpractice when they are incapable of properly messaging on (1) Democrats are trying mightily to pass middle class tax cuts and (2) republicans are filibustering that?
I just don't just how that isn't the easiest fucking thing to win the message war with. I mean, you keep lobbing these guys golden opportunities for quality, Politics 101-level messaging and they constantly fumble it two yards from where they caught the pass.
Read more on How Are The Democrats Not Guilty of Political Malpractice on Tax Cuts?…
I love Matt Yglesias:
The flipside to the negative cost of the very controversial and much-loathed TARP bank bailout is that the bailout of Fannie Mae and Freddie Mac has already cost almost $150 billion and could cost $100 billion more before all is said and done.

The irony here is that though the passage of the Trouble Asset Relief Program was the subject of a gigantic high-profile controversy, absolutely nobody paid attention when Congress passed and President Bush signed the Housing and Economic Recovery Act of 2008 back in July 2008. The debate over the HERA didn't spill over into the presidential campaign, nobody ran any ads in the 2008 or 2010 cycles hitting anyone for voting in favor of HERA. And the vote wasn't even close. It passed the Senate by an 80-13 margin.

Since the election, there's been a ton of commentary from right-of-center people about the evils of Fannie and Freddie but at the time of the actual bailing-out there was little comment on the action. Bryan Caplan said it was a mistake and we should have just let them flop, but Greg Mankiw and Tyler Cowen disagreed.

Fundamentally, I think Fannie and Freddie as they existed pre-crisis represented a bad implementation of the bad idea that government policy should promote the construction of large single-family owner-occupied housing. But the concept of pro-suburbanization industrial policy seems very broadly supported in American politics.
Read more on Contra Solid ROI on TARP, Billions Sunk In Fannie/Freddie Bailout…
I've always been a fan of E.D. Kain. I discovered him over at The League of Ordinary Gentlemen and he now writes for my favoritest blog eva, Balloon Juice. He's one of the few remaining lights of sanity in the otherwise inky blackness of conservative thought these days.
Just to illustrate for you how neat I think he is, consider the fact that today he exposed me to a new idea that I had never come across . That so rarely happens! Check it out – very thought-provoking:
Read more on An Interesting Flavor to the Argument Over Helping State Finances…