Currently viewing the tag: "Torture"
free login bet 365 full screen chrome_free login mega casino download_Welfare offer sports betting online
Sometimes I just imagine what Democrats could do if they weren't so damn obsessed with looking like Reasonable Adults. Lemieux is right that there's no real gain to be had here for Warner, as opposed to various other conservaDems up for re-election this year. So this is just a specific example of the general reality that Democrats seem to treat veneration by MSM op-ed columnists and Republican elites as highly desirable commodities instead of things to be treated with contempt because those columnists and elites are contemptible. It's one thing if a politician has to worry about their own survival if they fight it, it's another if they just decide that fighting is too messy. Or not worth doing at all.
Read more on I'm Sure Republicans Will Totally Respect You Now For Being Such A Good Guy, Mark…
It's all academic at this point, but I'll just reiterate that the "Truth and Reconciliation Commission" idea is simply not an answer to the problem of torture during the Bush era. It worked for South Africa because, as heinous as Apartheid was, it was the duly passed law of the land. So you couldn't try those guys under the laws they followed, and you couldn't try them under laws passed since then, because?typically democracies don't allow?ex post facto trials*. So, in that situation, the TRC concept (or something like it) was in fact the best option. What members of the Bush Administration did was actually against the law, back then and today. There's a much simpler process to deal with that sort of thing–trials. And in any event, this TRC solution would require buy-in from the entirety–not just the handful of Republicans like John McCain and Justin Amash who oppose torture measures, but the entire party, including all plausible presidential candidates–of a Republican Party that has not often proven itself to be inclined to make deals with Obama, or to reevaluate Bush-era security policy, or to be united about much of anything other than opposing Obama. Which is to say that Bernstein's thinking here is incorrect. There was never any?deal to be made here, and even if there were it probably wouldn't work. Trials were, and remain, the only real answer.
Read more on A Radical Notion: Try People For Breaking The Law…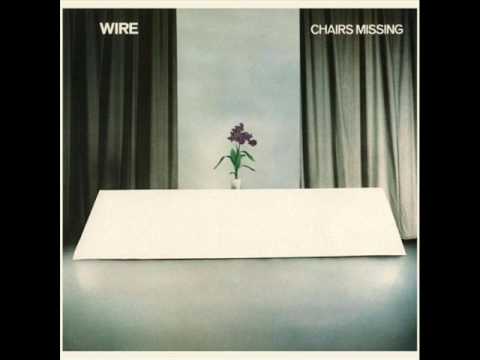 I would not have thought to put the two together, but Bernstein's argument about torture and foreign policy actually makes quite a bit of sense. Do read it in full, but the thesis is that the Obama Administration's forgive and forget torture policy has, among other things, made foreign policy much more contentious and difficult for Obama because of the lack of accountability for people like John Yoo, David Addington, et al. I think there's a lot of merit to the argument, but I'm not sure I agree with this part of it:
http://www.youtube.com/watch?v=1iDzPy32wAo">was
I'm actually a little more sympathetic to Conor Friersdorf than this (though I am assuredly not a fan). It's hard for antiwar people to find a home within the two party system we have, and Obama is uniquely susceptible to criticism on foreign and national security issues because those policies are largely his alone. It's difficult to know exactly how much blame to affix to Obama for certain domestic disappointments or successes because separating his role from that of Congress is tricky–we call it "Obamacare" but it's equally as much "Reidcare" or "Pelosicare" (and quite possibly more accurate to use those labels, since Reid was almost LBJ-esque getting the bill through the Senate, and Pelosi's role in passing it was no less impressive). On some domestic bills it's easier than others, but it's complicated in most domestic bills while aside from a few Congressional actions on Guantanamo and the loathsome NDAA, Obama owns just about everything his Administration has done in FP/national security areas. His record is pretty lousy to us civil libertarians, no doubt about it, and just about the only argument you can use is the one that he faces political constraints on his actions. Which is true, he does face constraints in this as well as every other area. But my basic take on this is that Obama's foreign policy was designed to be popular with the public while avoiding the expenditure of any political capital that might be needed on domestic matters. And that it was. He could easily have thrown the civil libertarians a few bones here and there, struck a better balance, but one of the more persistent facts of first term Obama was a consistent refusal to take the morale of his base in pushing the course he thought was politically advantageous (to do so would undoubtedly have been "small" and "petty"), usually in hopes of striking some sort of rare bipartisan comity or settlement. Sometimes he was right about those choices but usually not, it cost him big, and I hope he's learned his lesson. I think maybe he has.
One thing I'm always interested in watching or reading are accounts of when pundits or other noteworthy people personally undergo torture techniques and talk about them. In almost every case, the end result is they wind up more skeptical of the practices than they were before. This clip of the actor Denzel Washington is pretty short, but it sure seems like that was the case after he went through it (sorry no embed, but I tried for about 10 minutes and couldn't figure it out–it's worth a click, I assure you).
Don Rumsfeld was just on Face the Nation and equated the current Justice Department investigation into CIA operatives who tortured detainees with a hypothetical investigation by a future President into Obama's decision to take out Osama bin Laden.
Steve Benen has a good catch about the incoming secretary's vehement opposition to torture. More and more, this seems like a good pick. Budget trimming experience, a seeming realist perspective, opposition to torture–what more can you ask for? And this might seem like petty partisanship, but he's a Democrat, which is important to me as a statement of showing that Democrats don't need to outsource all that war stuff to Republicans (though I did support retaining Bob Gates). I'm just glad we didn't get stuck with Hillary Clinton or one of the other big liberal hawks out there–that would have been catastrophic in my view.